Ashley & Jared Are Still Friends After 'BIP'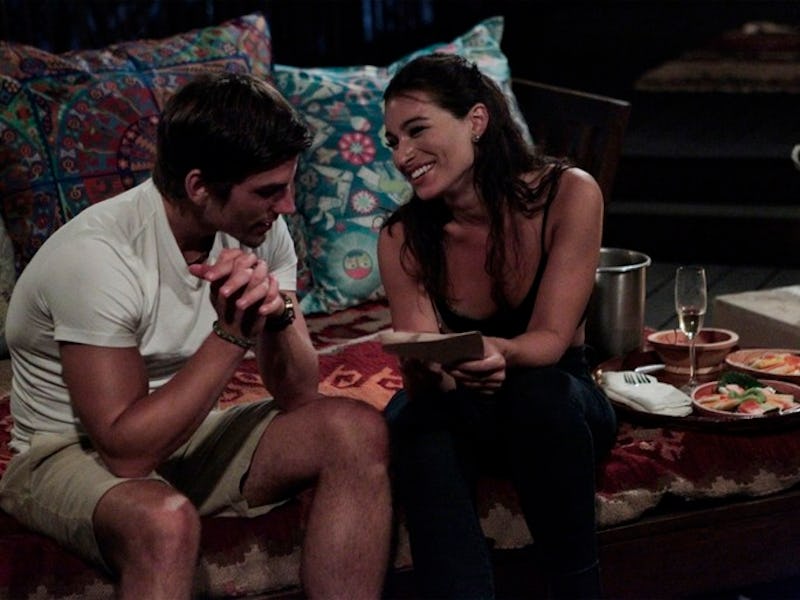 For two people who have never actually been a couple, Ashley Iaconetti and Jared Haibon's relationship has been a focus for two seasons of Bachelor in Paradise in a row. Ashley's convinced she's in love with Jared, and Jared knows he does not return her feelings, and the whole thing is really heartbreaking — even for someone who's just watching the back-and-forth from her couch. But, despite it all, they've managed to forge a friendship. So do Ashley and Jared still talk after Bachelor in Paradise Season 3? Even though all the drama totally should have taken a toll on the state of their relationship, it seems like these two are just as close as ever.
Fortunately, the Ashley/Jared/Caila love triangle (if you could call it that) hasn't come between them at all. Instagram assures me that they're just as close as ever, and even took a vacation together earlier this summer with fellow BIP all stars, Jade and Tanner. And if that's not convincing enough for you, Ashley even shared a post (albeit to promote magical hair growth gummies) of her and Jared playing around in the pool. Look at this happy group! Do these people look like they hate each other post-Paradise? Nope.
Of course, that could still change after all this BIP footage airs, but after everything they've been through together, I doubt it will. They might not make a good couple, but they definitely make good friends.
Image: Rick Rowell/ABC