When Will We Find Out The New 'Star Wars' Name?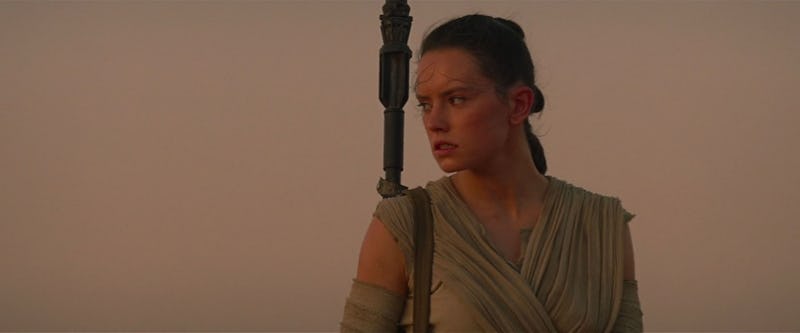 Tragic news for Star Wars fans jonesing for concrete details about the upcoming release: we're not going to find out the full name of Star Wars 8 for many a moon yet. Star Wars: The Force Awakens star Daisy Ridley recently appeared as a guest on the British podcast My Dad Wrote a Porno and, while she was there, stated "I heard a title, and I'm not sure if it's going to be that. I really don't know much about anything," she said.
When asked for more information, Ridley said, "I have heard it, but I heard it a long time ago before we started filming. So I feel like some things have tweaked slightly during [production], but it's going to be a while before it's released, I'd imagine." So, in other words, the full title of Star Wars 8 is hardly coming out tomorrow. Eek!
But before we lose all hope and settle in for an extra long wait, let's take a look at how the Star Wars: The Force Awakens title was released to try and suss out when we'll finally get to hear a firm title for the movie. Star Wars: The Force Awakens began filming in Abu Dhabi and Iceland in April 2014 and concluded in November of the same year. It was this same November that we first learned of the film's name' a full 13 months before it hit cinemas.
It doesn't look like Star Wars 8 will be following this same trajectory. According to Mark Hamill (aka Luke Skywalker), the filming has already wrapped:
Argggg. In short, Daisy Ridley isn't just being a tease, she knows what's what and presumably doesn't want to lose her job for blurting out the name before it's this whole official thing. Fair enough — if I was one of the leads on Star Wars, I'd probably want to keep it professional, too.
So line up your old Star Wars DVDs and get ready for a wait. This could take a while, yet.
Images: Walt Disney Pictures/Lucasfilm (2)