This Clip From 'Brother Nature' Is Anti-Outdoorsy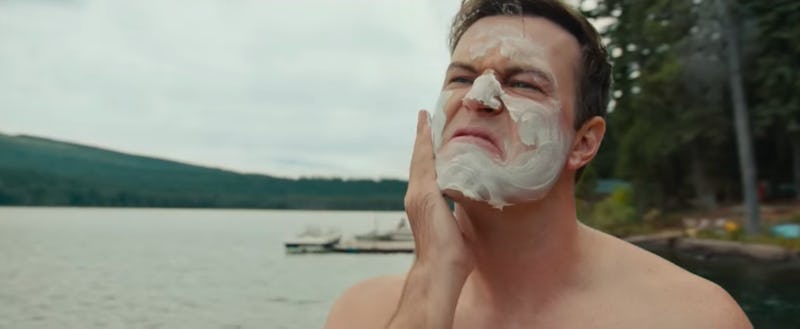 Not everyone was cut out for the outdoors. Some people see the prospect of spending the day swimming in a lake as relaxing — a way to get back to mother nature. Other people see the harsher realities of the situation, which involves bugs, boating accidents, and potential sun poisoning. In Brother Nature, Taran Killam's character straight-laced politician Roger seemingly falls in the latter category. Roger and his girlfriend (Gillian Jacobs) take a trip to her family's lake house, where Roger intends to pop the question in front of her whole family. Unfortunately for Roger, he doesn't quite blend in with the water sport-loving family, no matter how much sunscreen he slathers on his face. In this exclusive clip from Brother Nature , Roger attempts to blend in with the family by going water-tubing, but can he really roll with this squad?
Roger's behavior hints that it's going to take a lot of bending in order for him to be comfortable with the free-spirited ways of his girlfriend's family — specifically her older brother, permanent camp counselor Todd (Bobby Moynihan). But while Todd seems to welcome Roger with open arms into his boat — one that's toting children on tubes — Roger is a little more apprehensive about the whole thing. Check out the exclusive clip below:
The new movie opens in select theaters, on demand and digital HD Sept 9th, and should be perfect for anyone who prefers to sit on the shore and read while their friends are off having more outdoorsy adventures. Hey, not everyone is cut out for the open water, right?
Image: Paramount Movies/YouTube