Amber Rose Had Some Kardashian Support On 'DWTS'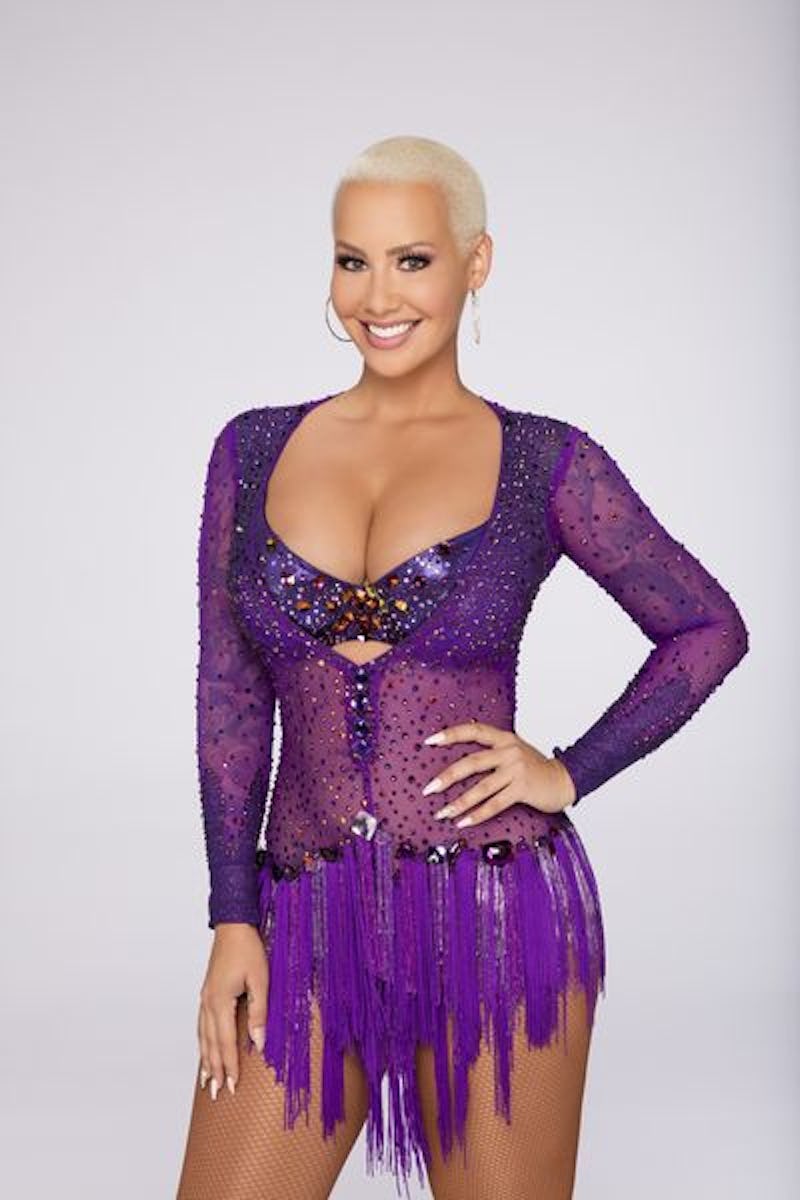 I am so here for Amber Rose being on this season of Dancing With The Stars. She's sexy, she's smart, she says what she thinks, and she can dance! Who would have known? I'm sure her friends and family knew that she could move, and Rose had some serious star power cheering for her — are Black Chyna and Amber Rose friends? These pals have a Kardashian connection.
Maksim Chmerkovskiy, Rose's partner, stumbled a bit when Rose said she was an exotic dancer for a decade (it wasn't the kind of dancing that he's used to), but he choreographed a beautiful dance for the two of them. Rose said she was nervous about the performance because she wasn't a princess and this was a very princess-y dance, but she really pulled it through. The judges said overall that she was good, blah blah blah, but I was barely interested in their comments — I saw Blac Chyna, fiancé of Rob Kardashian, in the audience cheering for her, and I didn't even know she and Amber Rose were friends. Chyna is engaged to Rob Kardashian and is the mother of Tyga's child, and Tyga is on-and-off dating Kylie Jenner. Amber Rose dated Kanye West, Kardashian and Jenner's brother-in-law…. So there's something in there somewhere. Nice to see that everyone can be friends. Who needs all the drama, anyway?
I actually think that Amber Rose has a decent shot on Dancing On With The Stars. If she can hone her skill a little bit, she'll definitely be a front-runner, and with Maks by her side, she can certainly advance to the point where she'll be leaving all the haters behind.
Images: ABC