The Best Places To Read Animal Stories Online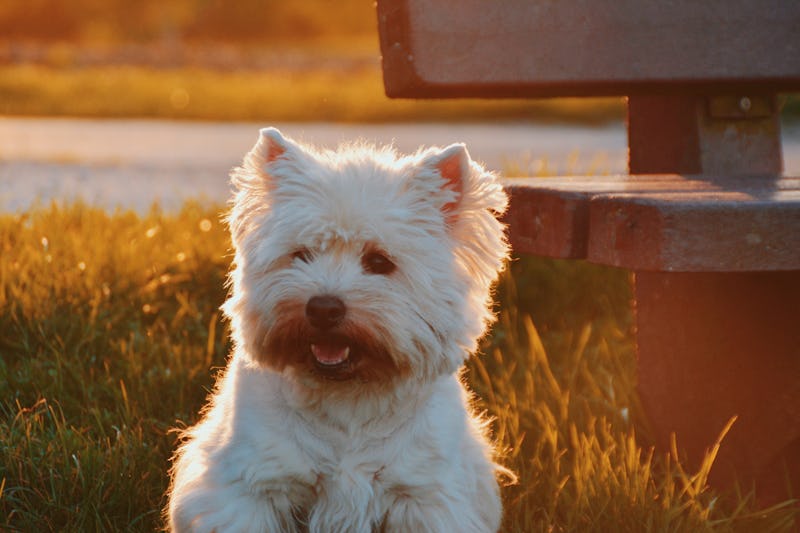 It's an indisputable fact that animals rule the internet. There is no force on the internet that can stand up to the power of cat and dog videos or the stories of animals of all kinds overcoming pain and oppression. No one breaks the Internet like animals do.
There are spots all over the web to find animal stories, whether you're looking for something meaningful or cute. It can be hard to find sites that really deliver the goods since everyone and their mother tries to cash in on cute animals online, but we're here to help!
The sites below range from advocacy to comedy, news to entertainment, but all of them do what they do, and do it well. Not every animal story is cute nor do they always have a happy ending, but that doesn't mean they're not worth telling or reading. Animals can't speak for themselves nor can they share their important stories or adorable faces with the world, so it's up to us to give them the attention and compassion that they deserve.
If you see something that touches you, be sure to share it. Animals suffer every day, all over the world, in countless ways that inspire fury and heartbreak, so putting good out into the world, even if it is just a cat doing silly things on camera, is worth it.
The Dodo covers animal stories across the globe, ranging from the super cute and inspiring, to the tragic and heartbreaking. What shines through in every piece, however, is the love the team at The Dodo has for animals. Every piece is more than a story and often ends with ways that YOU can help animals right now!
To see more ways to get involved, follow The Dodo's advocacy-focused page, The Dodo Impact. "Caring about animals isn't just for "activists," it's for everyone."
Think BuzzFeed's unique way of storytelling, add in some cute animals, and you've got a great distraction from whatever it is you're trying to get away from.
The Animal Rescue Site is a website that aims to provide people with simple, yet effective ways to address a number of animal related issues across the country. Their short stories of animal rescues are an all too necessary reminder of #AdoptDontShop. These stories will warm your heart and remind you how animals want what we all want, love, sustenance, safety, and shelter.
To support the Animal Rescue Site, click here.
The team at Animal Aid Unlimited, a charitable organization based in India, are on the ground saving animals every day from some truly devastating circumstances. Some of the animals they rescue are near death and many would perish without the help of Animal Aid Unlimited. These stories, often in video format, show the tearjerking journeys of recovery that inspire us all to never stop trying.
To support Animal Aid Unlimited, click here.
Sometimes the best stories are the short ones. These are about as short (and funny) as they get. If you're looking for dogs being shamed for their hilarious and bewildering acts, this is the perfect website for you. Their faces say it all.
The Huffington Post has a vertical for pretty much every topic and area of interest. Animals are no exception. So if you're looking for great stories, organized nice and neatly, you can always count on HuffPost Animals.
There are many people who oppose PETA for any number of reasons, some valid and others, not so much. What's difficult to debate, however, is that PETA has a positive worldwide impact on the lives of animals. They bring attention to the injustices facing animals and put pressure on corporate brands by telling the stories of the animals they hurt and by using all legal methods available to put an end to their oppression. They fight for animals of all kinds, and the big issues ranging from animal captivity, animal testing, and, of course, animal consumption. The stories they share are not always easy to watch or read, but animals can't stand up for themselves, so it's up to us.
To support PETA, click here.
Image: Zoe Ra/Unsplash; The Dodo, BuzzFeed Animals, The Animal Rescue Site, Animal Aid Unlimited, Dog Shaming, Huffington Post Animals, Mercy for Animals, PETA