Here's Where To Shop The Love Beauty Fully Brushes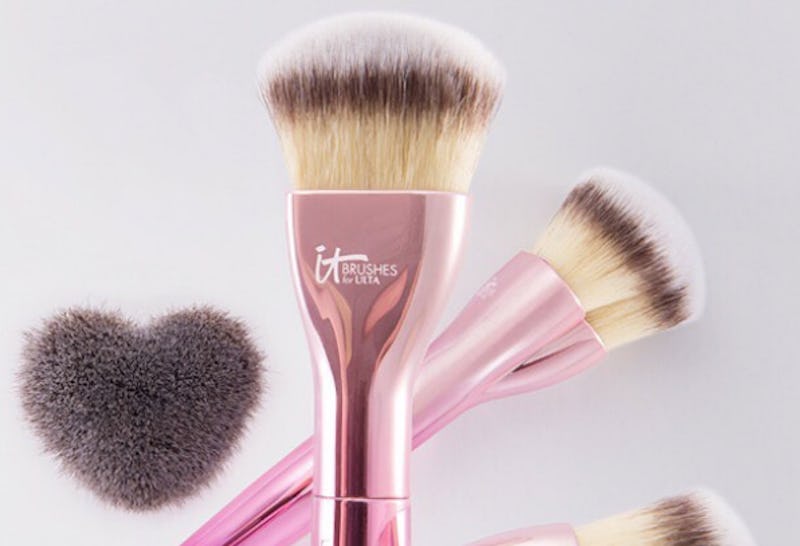 When a beauty company and a good cause come together, magic happens. In this case it's all about the beauty tools. It Cosmetics' created the Love Beauty Fully Brush Collection to give you flawless makeup and a give to a good cause. I'm talking 18 different items that you won't feel buyers remorse for purchasing. Where can you shop the Love Beauty Fully Brush Line? There's only one beauty location to get these awesome tools.
If you're looking for something to add to your holiday wish list, then look no further. It Cosmetics teamed up with Look Good Feel Better — an organization is dedicated to improving the quality of self-esteem for people undergoing cancer treatment — to create some awesome brushes. For each one bought, the company is giving one to the organization. No catches whatsoever. All you have to do is buy them to make a difference.
The only place to snag one of these 18 brushes is at Ulta. Currently the entire line is still up for grabs on the site. You'll have to look closely though. Ulta sells the regular brush line as well, so you want to make sure yours says "Love Beauty Fully" on the handle.
In honor of Breast Cancer Awareness Month, the company even created a brand new pink foundation brush. Called the Love Is The Foundation, it's the only one in the line that is limited-edition. Unlike the others, it's the only one where the bristles form a heart, which is pretty darn adorable.
The prices of the items range from $18 to $36. It Cosmetics has thought of everything from retractable lip brushes to three different forms of foundation tools. Basically, you're going to want one of each.
Getting a great makeup brush and giving back all at the same time? Sounds like an all-around winning collection to me.
Images: ItCosmetics/Instagram (1)