'Fraggle Rock' Is Coming To HBO Very Soon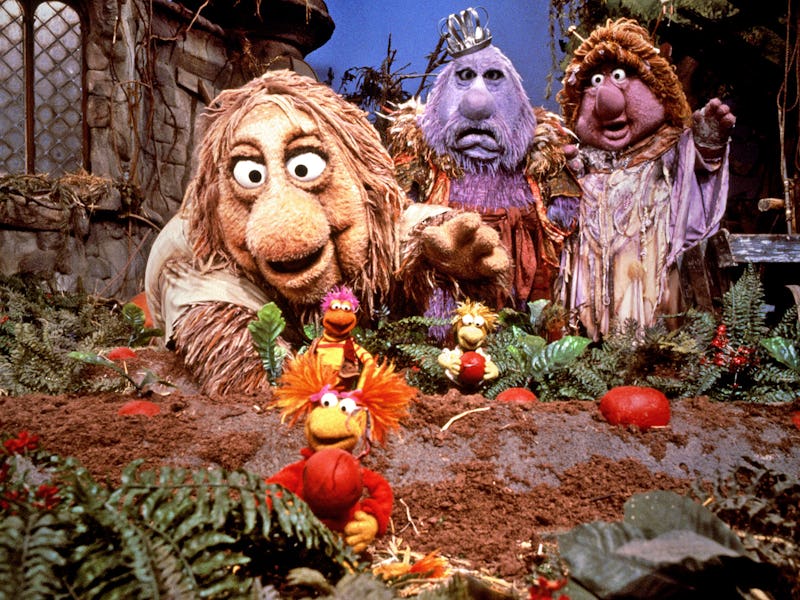 Time to head back down to Fraggle Rock, because the show that helped us all dance our cares away and save our worries for another day is officially coming back for all of our viewing pleasure. The show will be letting the music play on the HBO Go streaming service, and that means all of your favorite fraggles, doozers, and gorgs — the little creatures that lived in the walls and underneath Doc and Sprocket's house — will be returning to help you relive all of your best childhood memories. But when will Fraggle Rock be available on HBO's internet service? These remastered episodes could be coming very soon.
According to a report by Deadline, all 96 episodes of the series will be made available, fully remastered in digital HD, "at the end of the year." And while that time estimate isn't exact enough to make this fan of the show start singing in delight (I would like a date to actually mark on my calendar, thank you very much), it does mean that the episodes are returning very soon.
I mean, think about it. It's October. The end of the year is two months away. That means the longest we'd have to wait for these episodes to be in all of our lives is two and a half months. But it's possible to narrow down the release schedule a bit more, because HBO has already released their list of what's coming to HBO's internet service for October. And guess what? Fraggle Rock is, sadly, not on it. That means that the episodes are definitely coming in either November or December.
With very little information out there beyond the initial announcement that the series would be returning to HBO, that's about as close as anyone can get to a premiere date for now. But even that news is better than any of us could have expected. I mean, did any of you wake up thinking you would have Fraggle Rock back in your life within a matter of weeks? I certainly didn't. I'm happier to now live in a world where that is a reality.
Image: The Jim Henson Company