This 'Voice' Battle Song Was So Epic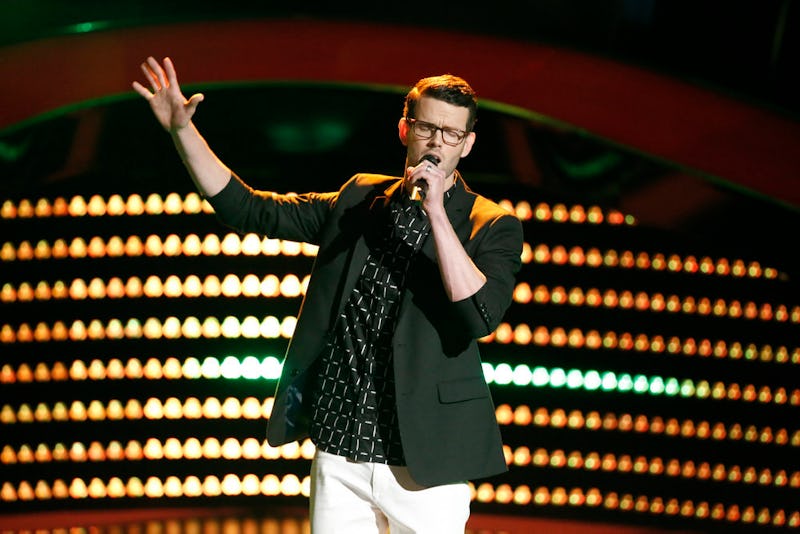 Once or twice a season, there's a performance on The Voice that makes you go, "Wow, what was that?" It's a little early in the season for this, but Dave Moisan and Michael Sanchez really dazzled the judges on The Voice . Oh, and the audience, too. I know the battle round is supposed to be the cause of elimination and one person is supposed to be better than the other, but that wasn't the case here. Both men shown so bright, singing and playing piano to "Valerie," a song made famous by The Zutons and Amy Winehouse.
"Valerie" was a killer song choice by judge Alicia Keys, and it really demonstrates why I'm so happy that she's joined The Voice. She's a true musician's musician, and to watch her assist her singers and teach them how to improve is a testament to her musicality. Keys just gets the people that she chose, so she's able to pick songs that really make them shine. Dave and Michael are amazing singers on their own, but coupled with a piano and the tips that Keys and guest advisor Charlie Puth gave them? Damn. They really blew all of the other judges away during their performance. Dave sang and played piano, then Michael would snatch the piano away, and on and on it went, complete with harmonies and total melodious sound. The original song is a little alt-rock-pop, and Dave and Michael turned it into a beach-ready wonder.
Michael ended up the winner of the round, but I really have no idea how Keys even chose. They were both delightful, and both men are exceptionally talented. The season is still fresh, and if this is the kind of guidance to expect from Keys, I can't wait to see her on every season hereafter.
Images: Tyler Golden/NBC