Makeup Geek Wants You To Glow Beyond Summer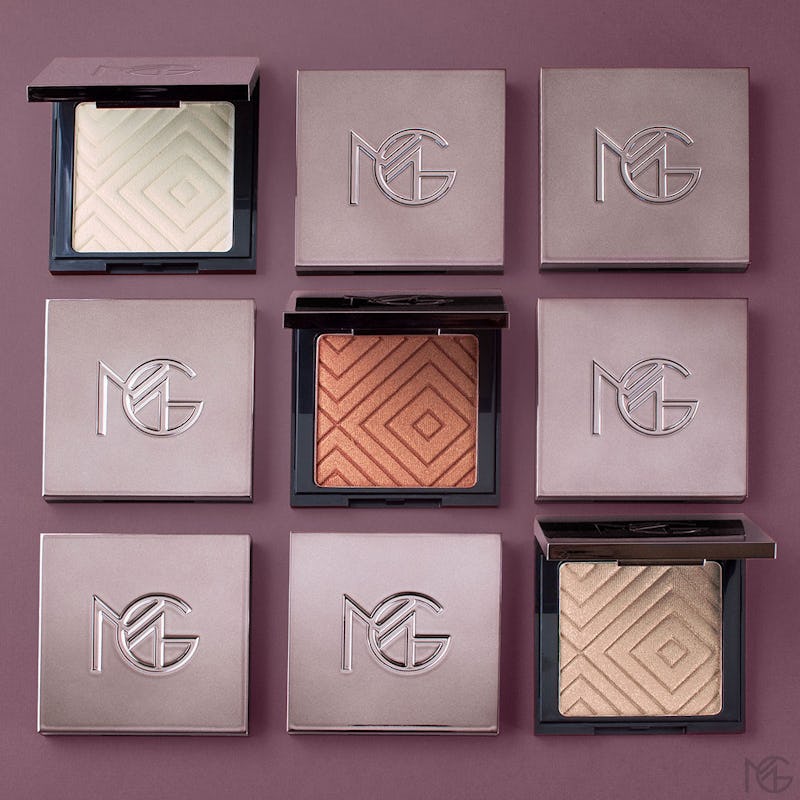 Summer has long faded in the rearview and you need creative ways to extend your glow and to avoid dull, sallow, drab, and chalky skin, which happens to the best of us during the doldrums of winter. You need an assist beyond transforming inner positive energy into an outer radiance. Makeup Geek's Single Cheek Highlighters will save the day, allowing you to restore and reboot your luminosity. Plus, you can glow safely — as in sans the sun!— until the weather breaks again in the spring. The Makeup Geek Single Cheek Highlighters both illuminate and add dimension to your cheekbones. You will glow so beautifully that the gods will be able to see you from the heavens. The MUG cheek singles come in 13 colors, so there is truly a shade (or maybe even six) for everyone. When are the Makeup Geek Single Cheek Highlighters available to buy?
According to the initial press release Bustle received from Makeup Geek's PR team, you can get your glow on on Oct. 19. That's when the brand's latest innovation cruises into the online store. Bustle reached out to Makeup Geek for further details, such as the pricing and shade range.
UPDATE: Makeup Geek PR confirmed via email that the Singles will be $20 a piece but that was all the information they could share.
The Makeup Geek Cheek Highlighters are almost too pretty to use. I said "almost." The product is stamped with geometric patterns. It's like a roadmap to beauty.
But I'll wager that you will quickly get over your desire to gawk at these babies and to keep the design in tact once you see the results of a single sweep over the apples of your cheeks. You will probably hit pan, too. I can attest to the quality of Makeup Geek's products — I absolutely adore their eyeshadow texture and formula, so I have faith in these Single Cheek Highlighters being equally as primo.
Yes, this is another #ByeMoney moment. But it's also a #ByeDullSkin moment, as well. Hello, summery glow… all year round. Take a minute to make a reminder in your iPhone to hop online, point, click, and shop on Wednesday, Oct. 19.
Image: Courtesy of Makeup Geek Cosmetics (2)