This Is How Long Ulta's Gorgeous Hair Event Lasts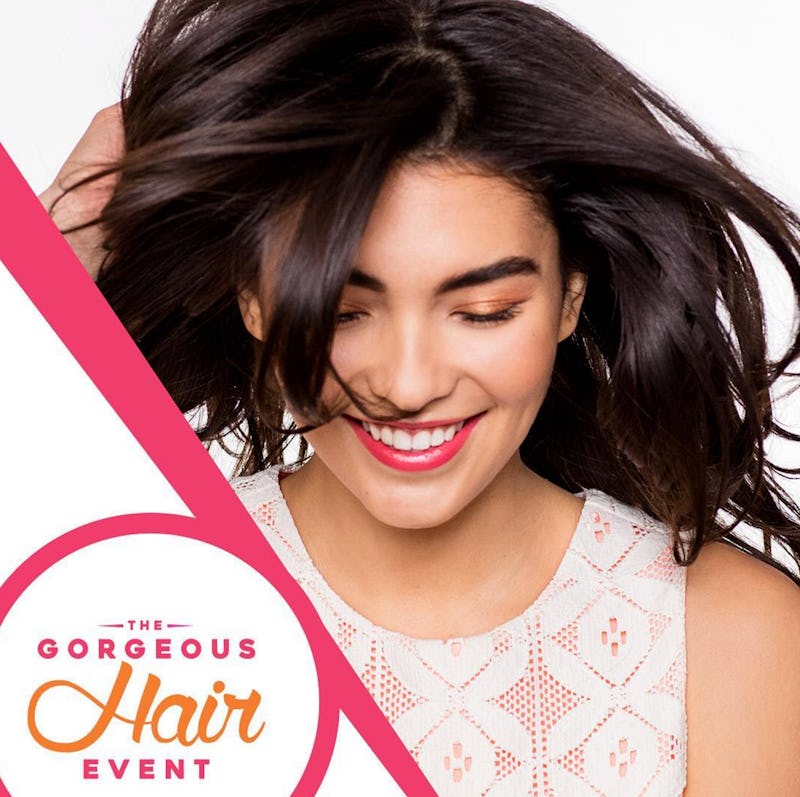 If you've visited Ulta Beauty's website recently, you might've noticed their mega-huge Gorgeous Hair Event sale going on. Like an advent calendar where the countdown is just for, well, great hair, every day brings slashed prices on Ulta's extensive offering of hair goods, from Orlando Pita products to heavy-duty hair tools. Alas, all good things must come to an end, so if you're waiting until the last minute to cash in on the sale, act fast — the Ulta Gorgeous Hair Event ends on Oct. 22.
But don't worry if you haven't taken a look yet. Unlike most sales, Ulta's avoided the sell-out madness that comes from dropping everything at once with their measured release system, ideal for the planner in all of us. The concept is a little stressful if you just found out about the sale and want something that's already passed, but it's all about looking forward, and that's easy to do when there's so much good stuff ahead.
Plus, you can totally circumvent the muttering-under-your-breath moment when you're trying to hop on a sale with the slowest wifi in the land, only to have everything sell out while you were waiting. All's fair in love and very specific releases, so you can browse ahead of time and be ready to lock it down on your day of choice.
What are the dates to look out for?
I'd recommend Oct. 15 if you're a blowout die-hard, and Oct. 16 if you love luxury hair products like Alterna and Living Proof.
Oct. 18 looks best for color preservationists, with Color Wow shampoo, conditioner and styling products at half off, and fans of the super-sleek look will love Oct. 21 for Blow Pro's tools 50 percent percent off. The discounts are big, so be sure to set your alarm.
There's nothing like the joy of getting your fave at a deep discount.
Images: via Ulta.