Kylie Jenner Loves Good American Denim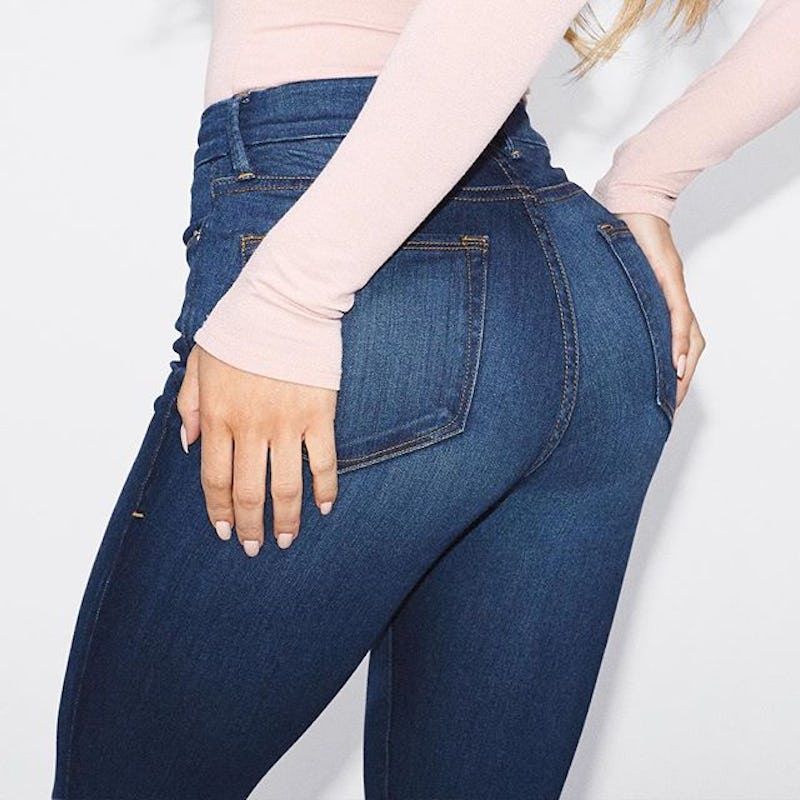 After plenty of teasers on social media, the Good American Denim Line by Khloe Kardashian is finally here and is ready for you to shop. After not being able to find jeans that fit her, Kardashian wanted to create a denim line that could fit all shapes and sizes, featuring good legs, good cuts, and a good waist. That's exactly what Good American has proven to offer.
The line was released online and in Nordstrom stores on Tuesday, and if you haven't seen what they look like, you will definitely want to check out the online store. Based on the photos on the website, the jeans look great on all shapes and sizes of women, which they should, since they come in sizes 0 to 24 and in several colors of denim including blue, black, and white.
Of course, Kardashian's sister Kylie Jenner has been one of the first of the Kardashian-Jenner clan to endorse the new brand, and she looks great in the high-waisted pair that she posted about on Instagram. The jeans range in price from $149 to $215 and come in 19 styles designed with all body types in mind. They are definitely worth the investment, so start jean hunting now on thegoodamerican.com!
Join the #GoodSquad with Jenner and Kardashian because they are Jenner's "new favorite jeans," according to her Instagram.
This #GoodSquad, including Kardashian's and Jenner's friends Jordyn Woods, Khadijah Haqq McCray, and Malika Haqq, are all showing their support for Good American.
If it's good enough for them, it's good enough for me!
Images: Courtesy of Good American