Sweaty Betty's Winter Gear Is On Point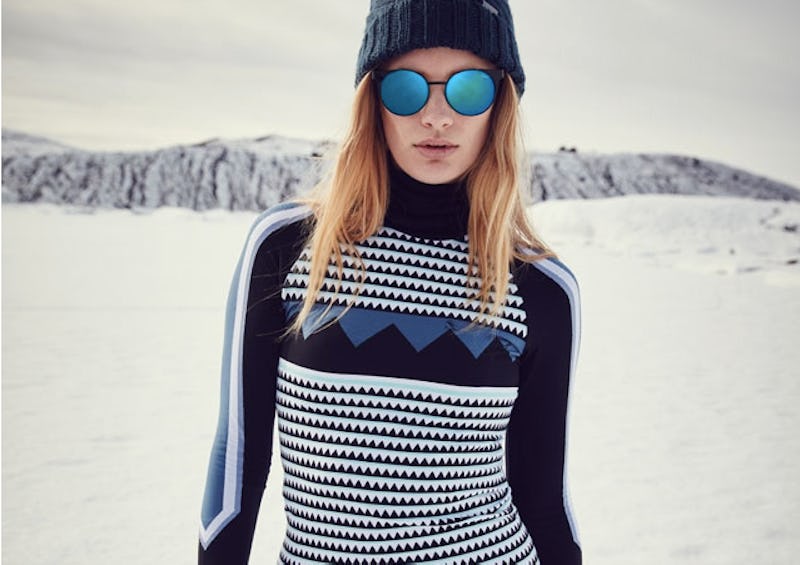 As the temperatures drop, getting motivated to exercise (or to do anything, really) becomes more and more difficult. All you want to do is curl up under a cashmere blanket with seasons 1-10 of Gilmore Girls and wait for springtime. Going on a run or getting to the gym? Hard pass. However it does help when you have some cute workout clothes that you're excited about putting on, and that's where Sweaty Betty's winter gear comes in.
Based out of London, Sweaty Betty offers extra-comfortable workout clothing in the most fun colors, prints, and patterns you've ever seen on (or off of) an elliptical. The line was blending fitness and fashion long before the whole athleisure trend was a thing, and is full of pieces you'll want to wear from the gym to breakfast (and then to work, to lunch, to dinner and to the bar....).
Sweaty Betty's winter line offers an inclusive range of mix-and-matchable pieces, and in addition to classic workout wear also includes some of the most to die for ski gear you've ever seen. So whether you're dragging yourself from the comfort of your bed to a 45 minute spin class, or hitting the slopes in Stowe, Sweaty Betty has totally got you covered.
If you happen to be in or around Los Angeles any time soon, the brand is opening a new store on Melrose on Friday, Nov. 18. At the new store (which brand fans Jessica Alba, Vanessa Hudgens, and Reese Witherspoon will probably be hanging out at) you can get your workout clothes custom monogrammed with reflective material, which I personally think is the coolest thing I've ever heard.
If anyone is in the LA area and wants to hook me up with some ZW gear...I'll Venmo you.
Images: Courtesy of Sweaty Betty