This 'Bachelor' Remodel Was So Romantic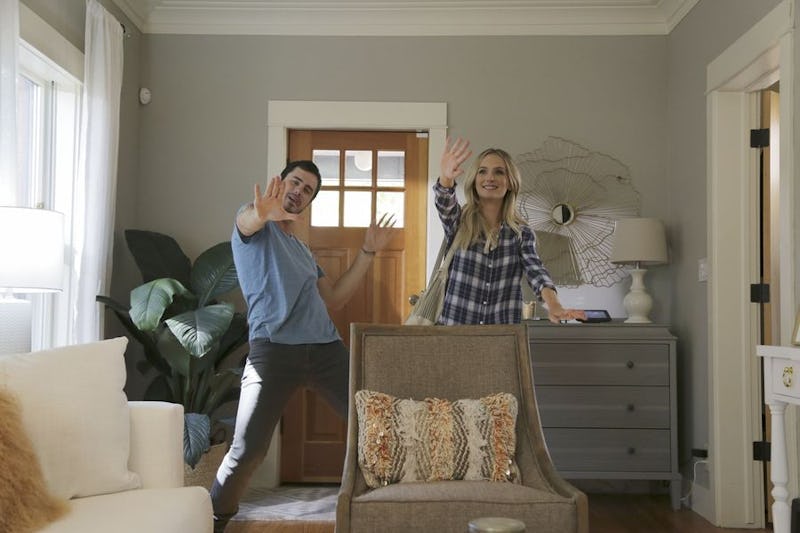 Ben Higgins and Lauren Bushnell called off their television wedding on Ben & Lauren: Happily Ever After , and it doesn't really seem like it was a mutual decision. Lauren wanted to get married, and Ben needed more time, and so they decided to hit the brakes. While it may seem like Ben isn't as dedicated to Lauren as Lauren is to Ben, he made quite the romantic gesture to help make it up to her — Ben's remodel of his home with Lauren was part of what true romances are made of.
Ben's house in Denver is tiny, and the style in which it was decorated was pretty masculine — Lauren had often complained about his ugly headboard and suggested many a décor update for the space. When Ben and Lauren told Chris Harrison that they were opting out of the television-wedding gig, Ben suggested that they drive home to Colorado from California in an effort to bond. While I thought this was hokey, it turns out that Ben really had another trick up his sleeve — when they were gone, Ben had "some friends" (aka a team of talented designers from ABC) fix up Ben and Lauren's shared home to Lauren's specifications. I mean, the house looked like a completely new space, and Lauren was absolutely thrilled with the surprise.
What Ben did for Lauren was great – in remodeling his home for her, he made the house partly hers. Lauren uprooted her whole life and job to move to Denver to be with Ben, and this was a nice little olive branch between the two. It's no longer his house — it's their house. Even though they've decided to push the wedding out so they can make sure their relationship is the best it can be before they take the leap, Ben and Lauren's cozy almost-new home will definitely be a nice love nest.
Images: Josh Vertucci/Freeform; Giphy