Kylie's New Holiday Metal Matte Is Festive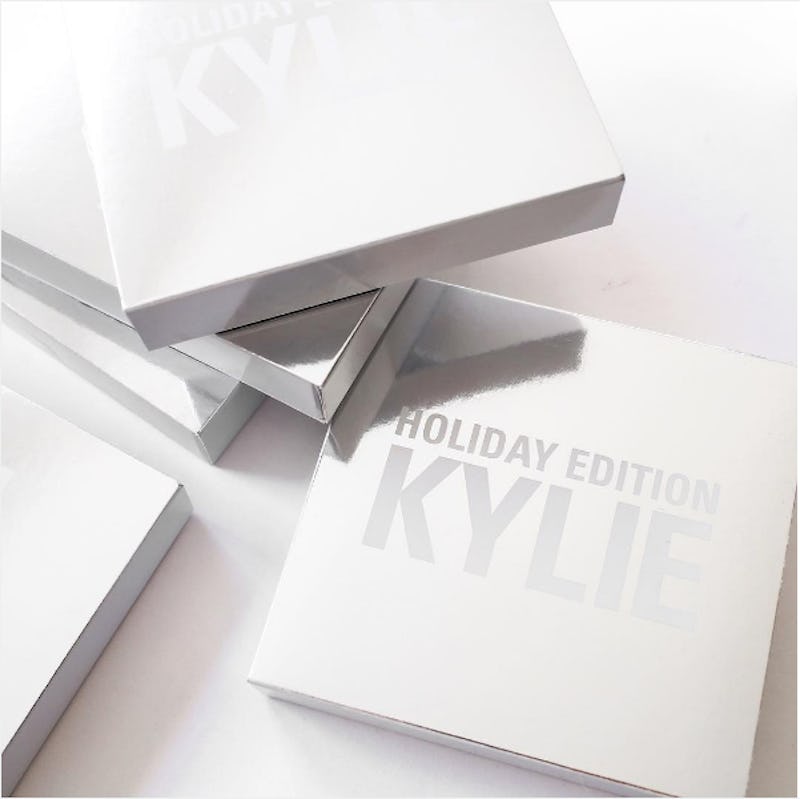 There's something so fun about a sparkly or metallic lip around the holidays. So when I heard Kylie Jenner was releasing a holiday edition metal matte lip kit, I had to check out just what the makeup queen had up her sleeve for the holidays.
In case you don't follow Kylie Jenner on Snapchat, the reality TV star went on a snap spree today announcing her new Kylie Cosmetics holiday edition release. The gorgeous new products are distinguishable for their white and silver packaging, a departure from Jenner's last limited edition gold birthday collection.
The packaging brings to mind winter and snow, but the products inside are even more festive. With their holiday-themed names (Vixen, Noel, etc.) and festive red, green and gold tones, they're perfect for wearing to all your holiday parties (or adding to your holiday wish lists).
Although fans are already freaking about the new holiday edition mini mattes and Kyshadow palette, I'm more excited about the lip kit ornaments. That's right, Jenner created Christmas tree ornaments that also happen to be lip kits. They come in three shades — two glossy shades and my personal favorite, a metal matte called Dancer (aren't these Reindeer names so cute?).
I mean, what a gorgeous and festive shade, right? The rich red hue is perfect for any holiday occasion — from office holiday parties to New Years Eve celebrations. The metallic shade keeps it interesting. And how cute are the tubes the ornaments come in?
The fact that they're just one part of the collection has me so excited for November 21, when all this new stuff officially goes on sale.
Images: @kyliecosmetics/Instagram; kylizzlemynizzl/Snapchat (2)