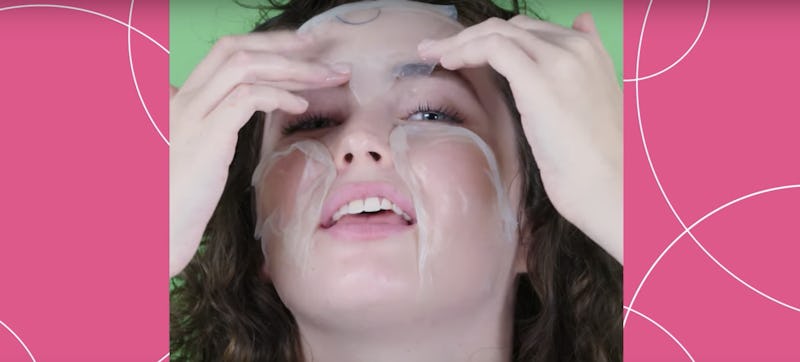 There aren't many things more relaxing than popping on a sheet mask, pouring your beverage of choice, and laying on the couch to watch some Netflix while those skin care ingredients seep into your pores. As The Coveteur reported, sheet masks have been a thing in Korea for years now, and their popularity isn't going anywhere stateside either. The fact that there's no messy washing-off process is a selling point on its own, but the skin care benefits are nothing to sneeze at either.
The one thing that can seem less than ideal? Sheet masks tend to be one use, and they also tend to be on the pricier side — especially if you want one with really intense serums. However, just like most things in skin care, there's a way to improvise and DIY your own sheet mask at home if you're in a pinch. This is also an excellent option for someone with sensitive skin, since you get to pick exactly the ingredients your face loves most when you mix up your serums.
So whether you're looking for an acne treatment or a relaxing hydrating mask, the video below will have you well on your way to making those sheet masks at home.