Koko Kollection Is Being Restocked At this Time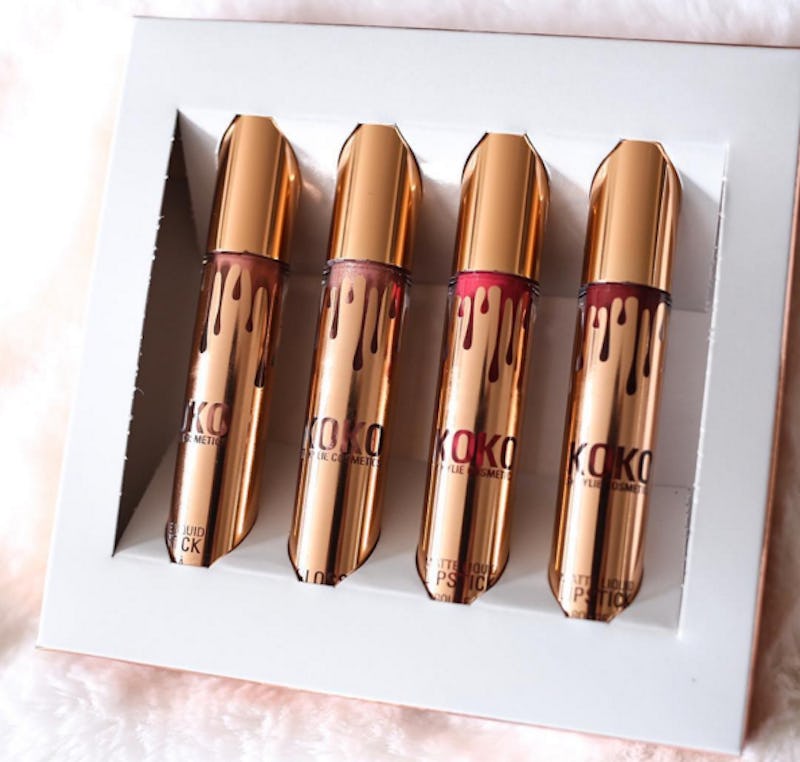 Fresh off the reveal of their insanely large holiday collection, Kylie Cosmetics has got even more exciting news. The brand has just announced the official restock time for the highly coveted Koko Kollection, and as it turns out, you won't have to wait long at all. So if you missed out on snagging the kit the first time around, you are now getting another chance. Here is the 411.
As you may recall, the Koko Kollection, a first-ever collaboration for the brand between Kylie Jenner and Khloe Kardashian, first launched one week ago and practically flew off the virtual shelves — no surprise there. The capsule collection contains four brand new shades including KHLO$, a pinkish nude; OKURR, a hot pink; DAMN GINA, a shimmery metallic rose; and GORG, a deep burgundy. The limited-edition shades were so popular among fans leading Kylie Cosmetics to announce that they have decided to bring them back — hooray! Since then we have been patiently awaiting an exact date and time for when we can shop them again.
The wait is finally over, lippie lovers. According to the company's Instagram, the Koko Kollection will be available for purchase once again on Thursday Nov. 17 at 2 p.m. PT/5 p.m. ET.
Judging by the previous launch, this drop is likely to sell out fast.
If you're planning to shop the collection, you'd better set your timer now.
Let's hope supply is larger this time, because these matte lipsticks are in super high demand.
Good luck to all those hoping to cop these beauties!
Image: KylieCosmetics/Instagram