Aaron Taylor-Johnson Talks Heartbreak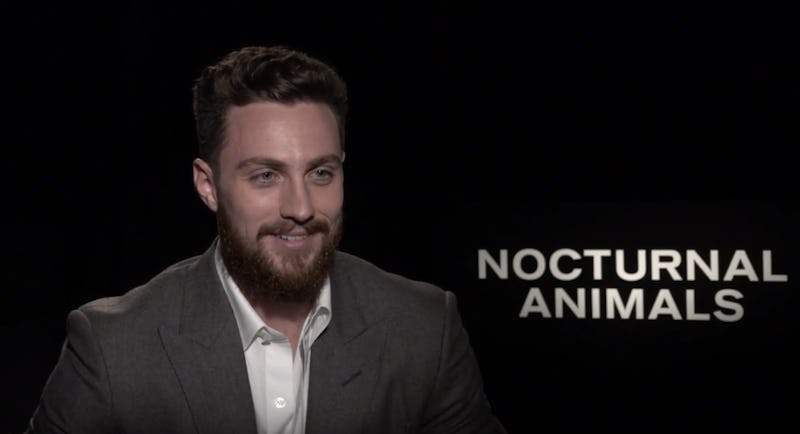 Tom Ford's second film, the violent and emotional Nocturnal Animals , is a story about revenge, relationships, ramifications of the choices we make, and perhaps most obviously, heartbreak. Starring Jake Gyllenhaal, Amy Adams, and Aaron Taylor-Johnson, the film surrounds an art gallery owner (Adams) who becomes disturbed when her ex-husband (Gyllenhaal) sends her a novel he wrote that is dedicated to her and is clearly a revenge fantasy. She finds herself written into the pages of his twisted fantasy, and while she's haunted by the images, she's also intrigued. For Gyllenhaal's jilted and heart-broken character it may be the perfect revenge.
Nocturnal Animals is based off the 1993 novel, Tony and Susan, by Austin Wright. There's no denying that heartbreak is a powerful force, and the film seeks to explore the idea of long-held grudges and lasting love. In the trailer for the film, Gyllenhaal warns: "When you love someone you have to be careful with it. You might not get it again." Clearly, Ford's latest is a cautionary tale, so when I sat down with Taylor-Johnson, who plays the film's crazed, nearly feral baddie, I was curious: What does Nocturnal Animals tell us about heartbreak?
The 26-year-old Brit describes it as "a violent act of nature," saying: "I think it's quite poetic."
Nocturnal Animals hits theaters Friday, Nov. 18.
Image: YouTube / Bustle Cuts