Too Faced's Hangover Spray Is A Holiday Must-Have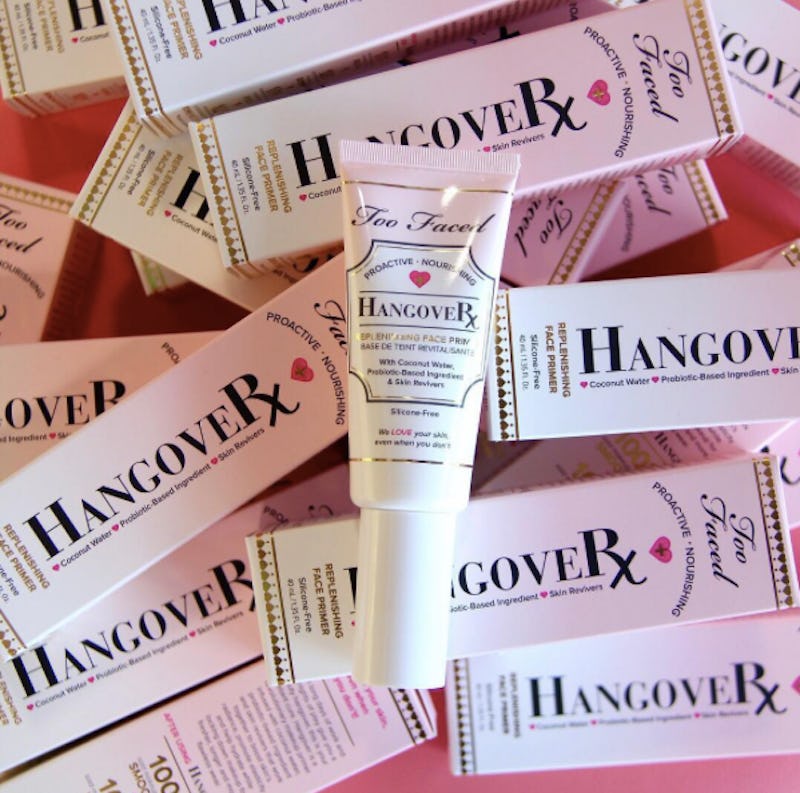 There are a lot of things that suck about being hungover: The headaches, the nausea, the constant feeling of why the heck did I take those last six shots? While we have yet to find any true miracle cures for those symptoms (Though if you have, e-mail me.) Too Faced is giving us yet another way to fight our day-after-drinking skin with the Too Faced Hangover 3-in-1 Setting Spray.
The day after you drink, your face inevitably feels dry, swollen, and meh. It's a combination of the dehydrating effects of alcohol and the inevitable lack of sleep from staying up so late to consume said alcohol, and it's just not a good look. While we've been scouring the market for hangover-friendly beauty hacks for years, Too Faced is one of the first to actually give us a product specifically made for our one-too-many-martinis skin problems.
Jerrod Blandino, the brand's Co-Founder and Chief Creative Officer, took to Instagram on Thursday to give us a #sneakypeek (his words, not mine.) of the setting spray. Too Faced has already helped us look #fresh for many a morning meeting with their Replenishing Facial Primer, and now they've basically given us an excuse to stay out late every night of the week
Beyond Blandino's BTS Instagram, we don't have much information about the product, but based on the packaging we know it will have coconut water, pro-biotic based ingredients and "skin revivers," whatever that means.
Stay tuned for more details — hopefully we'll have them before we have to sit down to a hungover Thanksgiving with our families.
Images: TooFaced/JerrodBlandino/Instagram