Soko Kazi Cuffs Are Perfect For #GirlBosses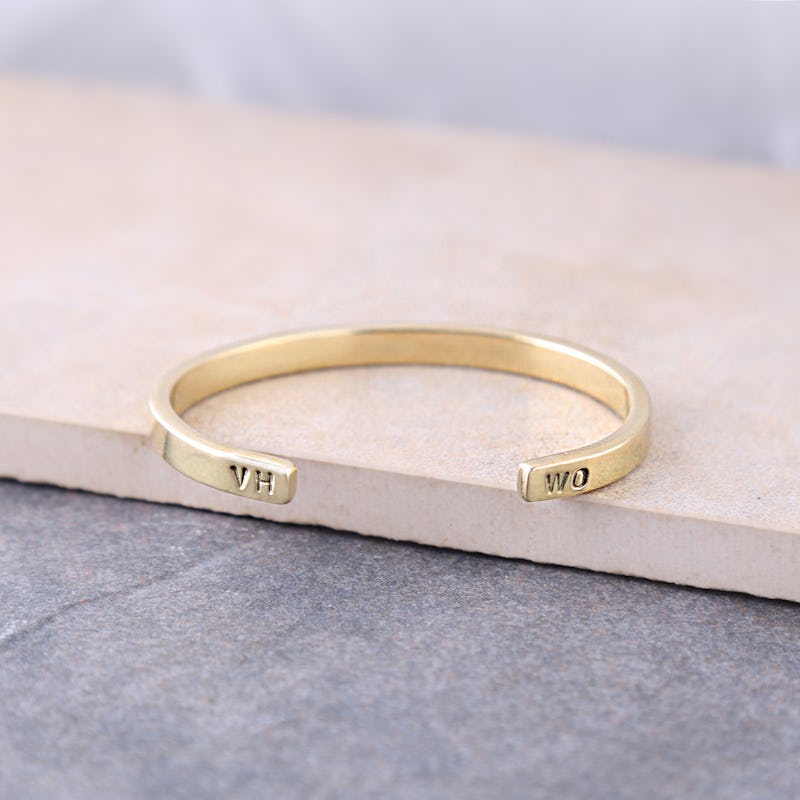 Women around the world are working like crazy to break gender norms, and while Hillary Clinton may not have become President, that doesn't mean we aren't making progress in other ways. One way is through Soko's new Kazi cuffs, a bracelet that supports working women at home and working women in Kenya.
The Kazi cuff is made for working women, by working women and that is represented on the cuff itself — one side features your initials and one side has the initials of the woman who made it, which is meant to connect us all through the important work we do on a daily basis. It's a pretty empowering idea, I must admit.
Kazi means "work" in Swahili and Soko's hope is that it connects and celebrates women around the world. The Kazi cuff not only gives back but it also gives real work to real women, making it the perfect gift for any working woman in your life, like your mom or role model sister or even your boss.
The bracelet costs $45 and you even get free shipping, which is an added benefit (if the other, more empowering benefits weren't enough motivation to buy one). They're really cute too!
And it's kind of cool to think you're connected to a woman on the other side of the world.
So if you want one, I would recommend you order one ASAP, so you get it in time for the holidays.
Images: Shopsoko.com (2)