Karlie Kloss Came Prepared For The 2016 AMAs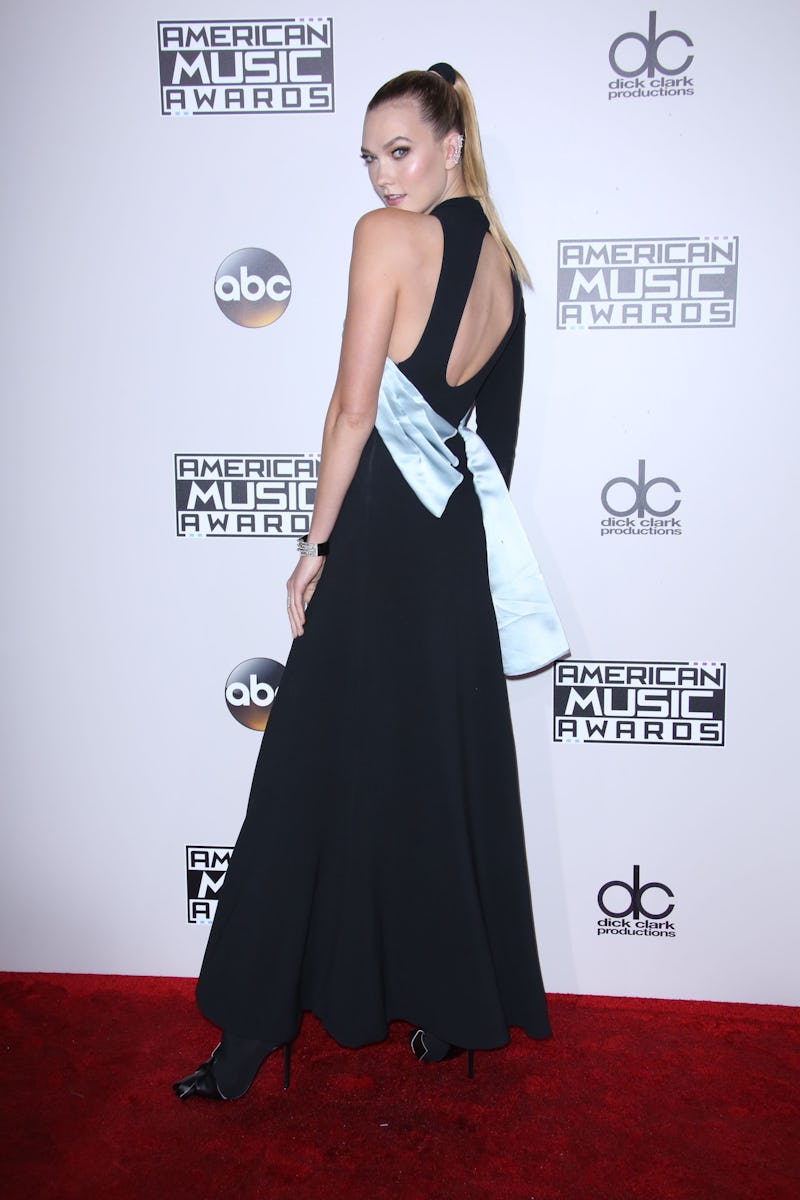 The red carpets for musical award shows tend to be riddled with models, and the 2016 American Music Awards is no exception. In addition to host Gigi Hadid and presenter Heidi Klum, model and Kode With Klossy founder Karlie Kloss hit up the AMAs in a light blue and black asymmetrical dress, black boots, and a sleek ponytail that gave off some serious Bond girl vibes. It shouldn't be a surprise when Kloss looks fierce AF, but it's always exciting.
Kloss isn't just there to show her face: She's presenting at the 2016 ceremony. It's been two years since Kloss attended the AMAs, and the last time she was alongside her pals Selena Gomez and Taylor Swift. It appears she's hitting the carpet solo this year, but she certainly came prepared. Los Angeles was experiencing a rare rainstorm on Sunday night, but Kloss's slicked back ponytail is basically weatherproof, and closed toe booties were absolutely the right call for a chillier-than-usual night.
Even before she reached the event, Kloss tweeted and Instagrammed out a precious photo of her on the way to the event. Legs up, coffee in hand, she's definitely ready to hit that AMA stage, wouldn't you say?
The look's even better on the red carpet, where you can really see all the glorious asymmetry.
That turtleneck is sweet, right?
The back is pretty rad too. Big fan, Karlie.
Images: Matt Baron/REX/Shutterstock (2)