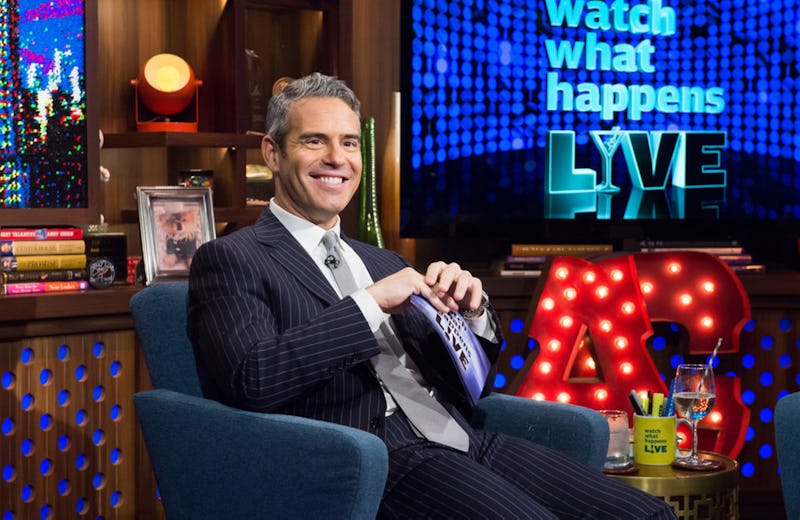 If there was ever a time to take out the shotski and let it rip, that time is now: On Thursday, Variety reported that Watch What Happens Live, Andy Cohen's late-night talk show, is getting a makeover. Starting Jan. 3, Watch What Happens Live with Andy Cohen will go by a new name and be filmed on a bigger set (but don't worry, it will still maintain the vibe of the original Clubhouse). One particularly noteworthy feature of the show's new setup: there will be a space for musical guests to perform. You know what that means, don't you? As of next January, the days of Bravolebrities belting out their singles while wedged in between the Clubhouse armchairs and the bar will be long gone. Wow. An end of an era.
Who will be given the great honor of breaking in the Clubhouse 2.0 stage? I do not know. However, I do know who I am pulling for: I hope King Cohen of the Bravo Kingdom asks pop queen Erika Jayne to be WWHLwAC's first musical guest. Could you even imagine if Real Housewives of Beverly Hills star Erika Girardi christened the Watch What Happens Live with Andy Cohen music space with "How Many F*cks?" or "Painkillr"?
It would only be the most perfect way to ring in the new iteration of this series, duh.
Image: gif-weenus/tumblr