These Pictures of Women Are Beautiful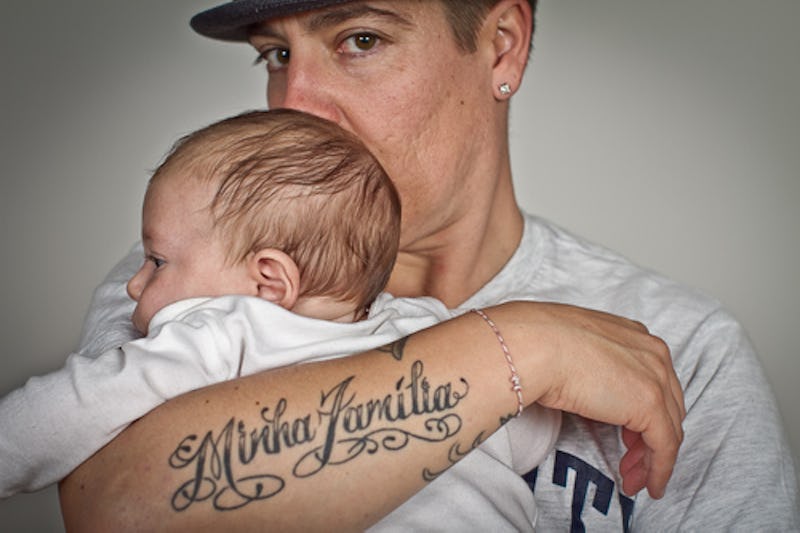 A beautifully striking new project called "BUTCH" by photographer Meg Allen has captured the faces of female masculinity like you've never seen before. The Oakland, C.A., native's photo series documents various San Franciscan women who identify outside of typical gender roles.
All of the women were photographed in 2013 and 2014, so the photos portray modern women and how their appearances may pose as a challenge in today's society. Allen explains more:
"It is a celebration of those who choose to exist and identify outside of the binary; who still get he'd and she'd differently throughout the day; who get called-out in bathrooms and eyed suspiciously at the airport; who have invented names for themselves as parents because "Mom" nor "Dad" feels quite right; and who will generally expect that stare from the gender police trying to figure out if they are "a boy or a girl". It is an homage to the bull-daggers and female husbands before me, and to the young studs, gender queers, and bois who continue to bloom into the present."
And bloom they do in these honest yet beautiful portraits. Here is just a sampling from the collection:
Inspired by the photos of Catherine Opie, Honey Lee Cottrell, Tee Corine, and Chloe Sherman in "Nothing But the Girl," by Jill Posener, Allen wanted to give an updated look at feminine masculinity. Needless to say, she has achieved such goal.
See a complete collection of Allen's photography here, and explore more of her visually inspiring world.
Images: Meg Allen Studio / Facebook