Kathleen Lights' Polish Collection Is Here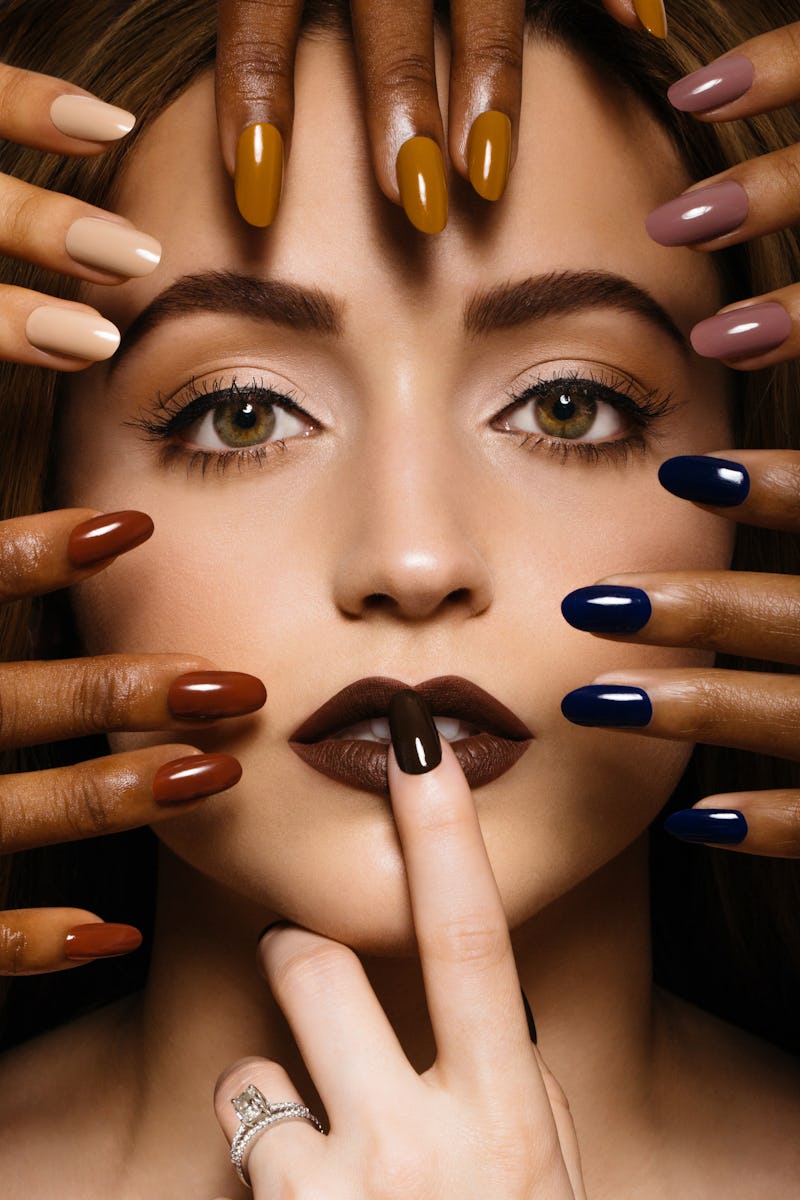 If you're a beauty fanatic, an avid YouTube watcher, or both, you've probably heard of Kathleen Fuentes, better known as Kathleen Lights. The South Floridian beauty and makeup guru has garnered millions fans on social media, and now she's moving outside of the vlogosphere with her nail polish collection KL Polish. Here's what you need to know about it.
Officially launching on Monday, Dec. 5, the KL Polish debut collection includes six colors that you didn't know you were missing. With colors reminiscent of fall leaves, such as a mustard named "Caramello," a burnt orange named "Brick Sidewalk," and a shaded pink named "Zoey," as well as a nude called "Snickerdoodle," a cobalt blue titled "Gumption," and a brown "Broccoli & Chocolate," Fuentes thought of all the perfect shades for fall so you don't have to.
These shades are bold, which means will they will most certainly make someone notice at the simple wave of your hand. Perfect for the colder months, wear them when you're feeling something a little dark and moody, but you still want to keep everything on the warmer side.
Get them all, or just one — whichever shades you fancy!
The KL Polish collection is available exclusively on klpolish.com, where you can get them for just $8.50 a bottle.
Simple as that, I'm already sold!
These shades will also suit all skin tones!
I have to admit, "Gumption" caught my eyes immediately.
Which shade is your favorite?
Head over to klpolish.com to shop the entire KL polish collection.
Images: Courtesy of KL Polish