The Tarte Friends & Family Sale Will Be Amazing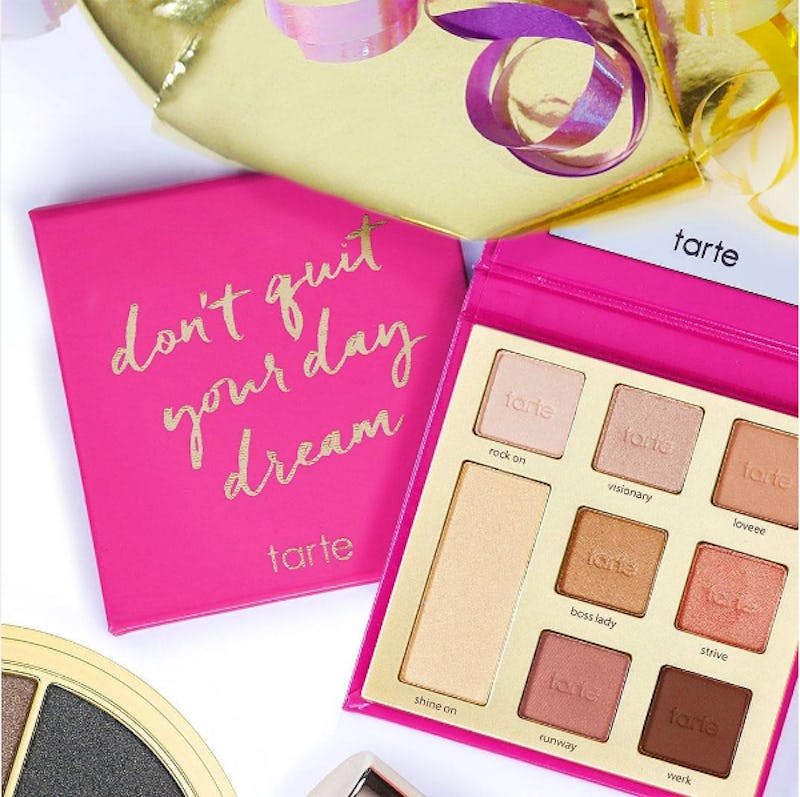 If you're a fan of mega-popular cosmetics brand Tarte, you're going to want to listen up: they introduced a major new sale that's arriving just in time for the holiday season. The Tarte Friends and Family sale, which kicks off on Wednesday, Dec. 7, is one of the biggest brand-specific sales I've seen this holiday season.
So, what exactly is the sale? According to an Instagram the brand posted, the Tarte Friends & Family sale starts Wednesday and runs for the next five days through Sunday, Dec. 11. The sale means you'll be getting 30 percent off your Tarte purchase. And the best part? It's good for international purchases as well. So no matter when you are in the world (or where you're shipping your purchases to), the 30 percent off code is good. To get the deal, you enter the codes PREVIEW or BESTIES at checkout. It's a pretty amazing deal, right?
This sale comes at the perfect time for holiday shopping. Not only is it holiday present crunch time, but Tarte has a ton of cool limited edition products out right now that are perfect to scoop up while they're on sale.
From eyeshadow palettes to lipsticks to Tarte's signature Amazonian Clay blush and bronzers, this is the perfect time to pick up some of their best products.
So what should you pick up during the sale?
Tarte's new "don't quit your day dream" limited-edition eyeshadow palette is gorge, with the perfect mix of warm shades.
Want another eyeshadow option? This new tarteist PRO Amazonian clay shadow palette has so many options.
I'm loving this highlight and contour palette, which has the perfect mix of shimmery highlighters and definition-building contour shades.
Need a shimmery option for your New Years Eve? These glitter liners are the perfect choice.
There's so many options on the Tarte website it's kind of overwhelming, but fill up those shopping carts and get ready to purchase while they're discounted.
Image: @tartecosmetics/Instagram