Here's How To Get Updates About MAC x Selena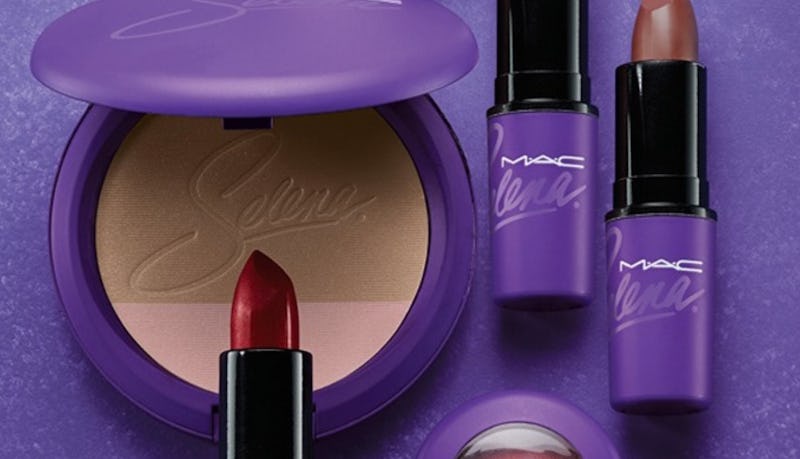 Earlier this year, the power of a passionate musical fanbase was felt in the makeup realm. The MAC x Selena collection, which was a response to a passionate fan petition, was a huge success and sold out completely. The brand even noted in a post on its website that MAC x Selena was "one of the most sought after collections in MAC's history." Given MAC's rich repertoire of collabs, from Barbie to Hello Kitty to Zac Posen to the A-list celebs that rep the VIVA GLAM charity lippies, that's really saying something. Back in October, the brand promised a Selena restock, with details about when remaining TBD... until now. When is MAC x Selena coming back?
There is new information about the Selena range, which celebrates the beauty of the late, beloved singer.
The collection will be available for purchase again in early January. The brand also said that it is committed to giving fans and customers ample notice about both the online and in-store restocks, so that they have time to properly plan their purchase. If you need to budget, you will get a heads up. If you have to prepare to be online or in a store to shop, you will be informed when the products will hit digital shelves or counters.
MAC has also opened a Selena restock waiting list so that fans and shoppers can be notified when it's back and available.
This screen grab from the MAC site offers all the pertinent details about January's return of the Selena collection.
Clearly, fan demand had dictated every aspect of this collection, from its existence to how fans learn of restocks.
It's also a gorgeous collection, full of richly pigmented eyeshadows and more.
It's truly a lips-and-eyes collection. It's back in January so that's something to look forward to during the winter doldrums.
Images: Courtesy of MAC Cosmetics (5)