Jenn Im Shops At Goodwill & You Should Too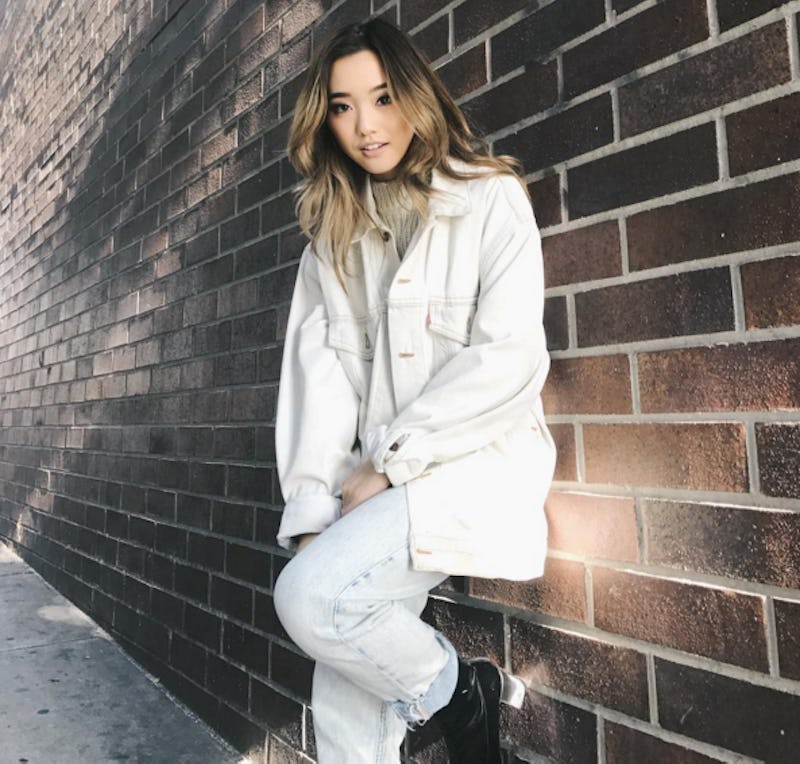 You may know Jenn Im from her mega popular YouTube channel, ClothesEncounters, where she offers up tons of awesome wardrobe tips and makeup tutorials, as well as flaunts her fabulous personal style. But did you know that the influential fashion and beauty guru shops at Goodwill? In her latest video, the vlogger embarks on a Goodwill throwback haul, showing us fans all of the awesome old-school fashion we can scoop up at our local Goodwill.
The 26-year-old has partnered with Ad Council and Goodwill to serve as their new ambassador and help raise awareness of just how far donations to the company can go. When you shop at Goodwill, not only are you able to experiment with on-trend fashion pieces for super affordable prices, but you're also contributing to the creation of jobs in your community — pretty cool, eh? It's basically a win-win.
Being a fan of the organization since she was 15, Im clearly knows how to score major finds at Goodwill, which is just what she had done during her recent trip to her hometown Goodwill. Her new retro pieces serve as the perfect reasons for why you should totally hit Goodwill for your own wardrobe overhaul.
Check out all the stylish items that now live in Jenn's closet.
1. The Mom Jacket
A multicolored oversized jacket that looks like it came straight from the 90s.
2. Satin Jacket
A meanswear-inspired satin jacket with some rad shoulder pads.
3. Punk'd Shorts
I'm completely infatuated with this leopard and denim combo.
4. Tribal Hoodie
If this doesn't bring you back to your childhood than you're clearly not a 90s kid.
5. Dual-Tone Top
This two-tone top actually looks remarkably modern.
6. Safari Coat
You need this adorable quirky coat in your life.
Donate stuff. Create jobs. Can it get any better?
Check out the full video below for more on Jenn Im's collab with Goodwill.
Images: ClothesEncounters/YouTube (6); ImJennIm/Instagram (1)