Get Lit With The GE X Rebecca Minkoff Phone Cases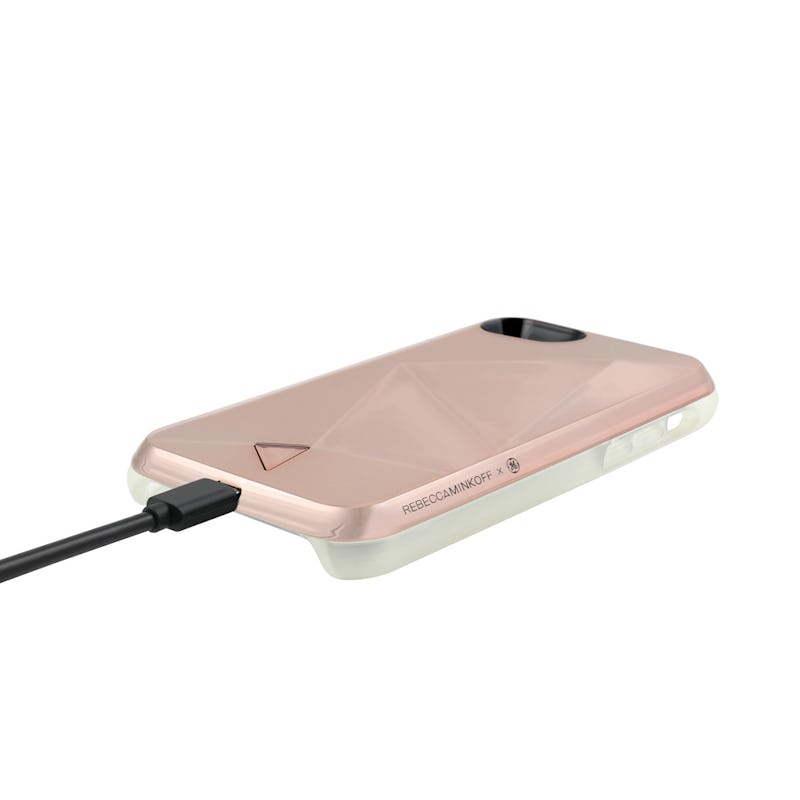 The Kardashians have proven time and again — there's an art form to taking a selfie. One key ingredient in the perfect selfie-taking recipe is lighting. And this duo has teamed to bring you the best of photo-ready lighting in the form of a fashionable accessory. Find out where to buy the GE Lighting X Rebecca Minkoff "Lit by GE" phone case so you can get take your photos to the next level.
GE and Minkoff aren't the first to come up with this ingenious piece of design. The Kardashians have boasted about using LuMee cases, which are probably the most well-known example. According to a press release, the tech pieces that GE and Minkoff created together boast high quality lighting, long lasting battery-power and the option to save your settings — plus these cases are just darn stylish. You can't go wrong.
You can purchase a stunning metallic Rose Gold version of the case on the Rebecca Minkoff website. The case is designed for the iPhone 7, but will fit an iPhone 6 as well, the press release states. It retails for $60 and is scheduled to ship on or before Dec. 26, according to the website. Prepare to get lit this holiday season and on into 2017. If you order quickly you could have your package arrive before the New Year, just in time for all of those NYE photos!
Say hello to your new best friend.
It may seem like just a regular phone case, but, boy, can it release some major lighting power. It's sure to get any space prepped for your picture in no time!
Lit by GE Glow Selfie Case, $60, Rebecca Minkoff
The sleek back design will make this oh-so easy to take with you wherever you go. That little triangle helps you unleash the glow power with the push of a button. Because GE knows a thing or two about lighting, but Minkoff knows fashion.
Is this a match made in tech accessory heaven or what?
Images: Courtesy GE X Rebecca Minkoff (4)