7 Beauty Go-Tos That We Live For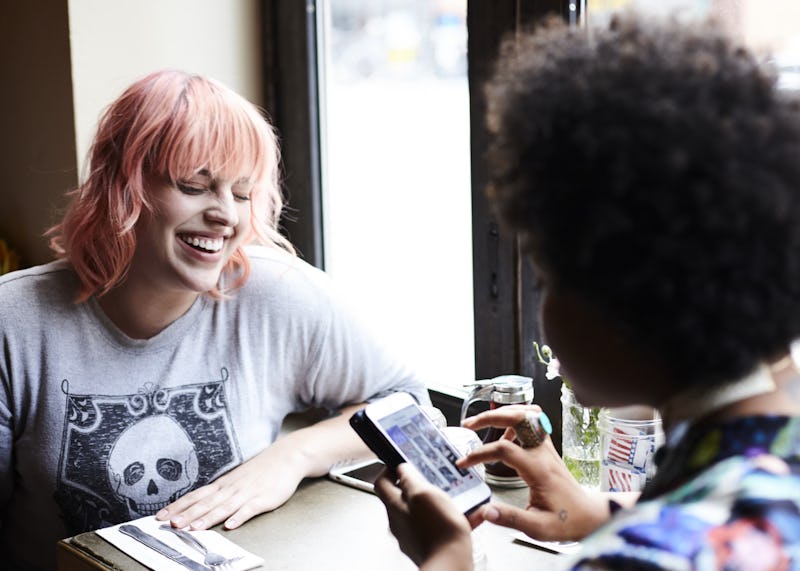 For me, makeup is nearly as important as my contacts. I don't need it to see, but I pretty much don't leave the house without it. It has always been a great confidence-booster for me, a vehicle for self-expression, and just plain fun. I love experimenting with smoky shadows and fun lip colors, and one swipe of mascara instantly makes me feel alive. Makeup is a part of my daily routine, so unless I'm feeling under the weather, you won't catch me without it.
The point is, I wear makeup for myself, not for anybody else. But I'm also aware that beauty standards are tricky, and that even if we like to think otherwise, we've all been judged by our appearance at one time or another. Personally, I have been asked on numerous occasions why I wear so much makeup and it's definitely made me feel less than great. Thankfully, I now surround myself with people who love my selection of bold makeup looks. At the end of the day, makeup is a part of who I am –– and I simply feel naked without mascara and red lipstick in my life. In collaboration with Maybelline Colossal Big Shot Mascara, here are seven people who love makeup and sharing their beauty go-tos as much as I do.
Alicia, 29
"I've been rocking the cat eye since I was in high school. Every time I look in the mirror, it reminds me that I am still artistic and creative, even if I'm sitting in a cubicle for most of the day."
Jenna, 27
"A quick smoky eye can make me look alive in 30 seconds. It's so much easier than liquid liner, and once you get your blending technique down, it's a no-brainer. I like a taupe for day and something a little darker for night. I blend a base shade all over into a darker shade at my lash line."
Erin, 27
"I like to put on a fun shade of lipstick before a night out. I feel like it's an easy way to mix up my look without having to take the time to put on a full face of makeup, and I like how it makes my smile stand out. That way, I can feel more confident no matter where I'm going."
Sam, 27
"On the way home, if I'm going out, I curl my eyelashes and apply two coats of thickening mascara to my upper lashes plus one coat on the bottom — there is nothing that affirms my longtime love of makeup quite like being able to achieve great eye makeup despite being in a rattly New York City subway car."
Loni, 31
"My winged liner and red lipstick are kind of like my SuperGirl cape! I know I don't need them to be powerful, but once they're on, I feel like I can handle whatever comes my way."
Allison, 26
"I feel so polished and fresh-faced when I put those five extra seconds of effort into my makeup routine and strategically place a few swipes of bronzer and highlighter on my face. And because of all the compliments I get, I've begun referring to my palette as compact confidence."
Irma, 25
"Nothing makes me feel more put together than wearing the perfect red lipstick. The amount of confidence a swipe of my color on my lips gives me is unreal."
This post is sponsored by Maybelline.
Images: Bustle; Alicia Fasciocco/Instagram; Jenna Wexler/Instagram; Erin Kelly; Sam Escobar/Instagram; Loni Venti/Instagram; Allison Berry/Instagram; Irma Elezovic/Instagram