Taylor Swift's Updos Teach Us 10 Valuable Life Lessons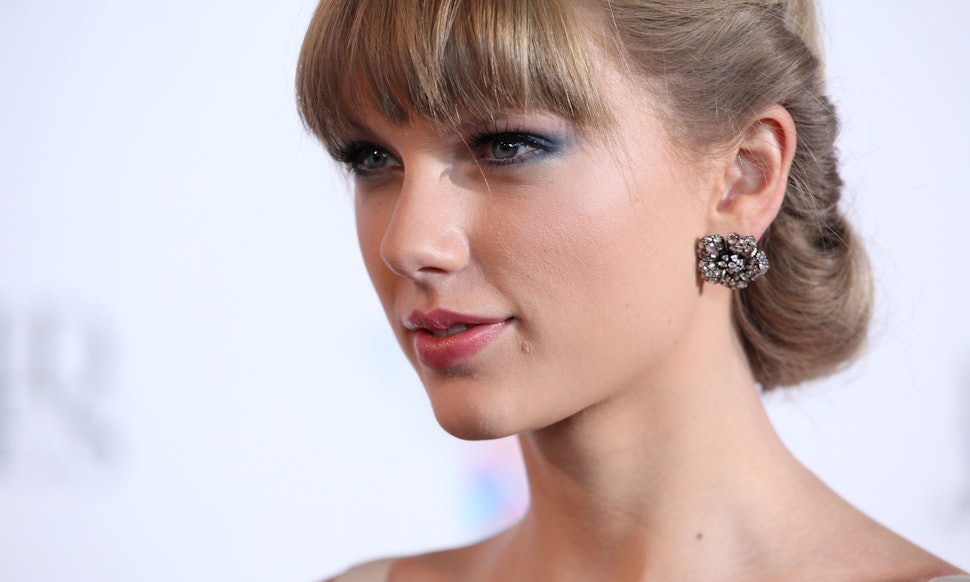 Caroline McCredie/Getty Images Entertainment/Getty Images
This post originally appeared on Lifestyle Mirror.
Taylor Swift may not be the perfect relationship role model, but when it comes to hair she definitely knows what she's doing. While the singer's natural, perfectly shaped ringlets tend to take all the attention, we're also enamored by Taylor Swift's updos. Although she's fairly predictably perfect on the red carpet, her hairstylist Jemma Muradian creates simple additions that enhance a classic look.
When Swift first came on the scene, she rarely walked down the flashbulb line without a prom-inspired updo. Muradian transitioned the look to Hollywood standards while keeping it age appropriate by going light on volume. Each look focused on the singer's natural curls, but didn't overdo it with too much product and texture.
Post-teen Swift demonstrates the modern way to wear retro hairstyles. A curly faux bob works for any red carpet event, as does a simple chignon and blunt bangs. When in doubt, add a braid. The trend style adds texture and variation to a simple updo.
Click through for ten more hair lessons we could all stand to learn from Swifty's red carpet 'dos.
More from Lifestyle Mirror:How To Get Taylor Swift's Perfect HairKerry Washington's Hairstyles Then And NowThe Swift Evolution Of Jennifer Lawrence's Hairstyles
Lesson #1
Droopy curls serve a purpose.
Lesson #2
Keep it smooth, but not too smooth.
Lesson #3
Don't be afraid to go retro.
Lesson #4
The fishtail braid knows no limits.
Lesson #5
Bangs help, not hurt, the look of an updo.
Lesson #6
Fake it 'til you make it.
Lesson #7
Metallic eyeliner makes any look bold.
Lesson #8
Classic doesn't have to mean boring.
Lesson #9
Simple is modern and modern is simple.
Lesson #10
Beautiful hair jewelry is always a win.