This Is What a 100-Year-Old Body Looks Like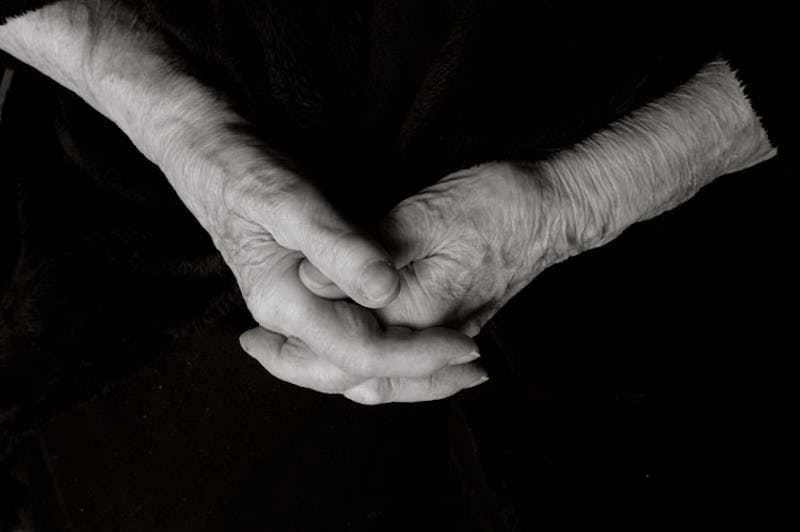 When we think of old age, images of our grandparents or deceased pets might come to mind. Getting old is often associated with death, and it's probably a subject many of us would rather avoid thinking or talking about. But, photographer Anastasia Pottinger braves the rocky terrain that is old age with her ongoing photo series "Centenarians."
Her project originated when a 101-year-old woman volunteered to model for her nude. This served as the catalyst for Pottinger's continuing photo documentary, where she welcomes new participants to join the movement in redefining the ways we look at and think about old age. The intimate black and white closeups strip down the human form to its bare essence and reveal that beauty can be found in these aged bodies.
The shots are captured from unusual vantage points, with every image showcasing a different aspect of Pottinger's models' figures. Old age, like each individual shot, is trivial when compared to the work as a whole. Through her photo series, Pottinger beautifies wrinkles, sagging skin, and other signs of old age, capturing the beauty and refinement of old age.
Apart from the images themselves and the sometimes surreal effect they have on viewers, Pottinger writes that, "the intersection of meeting my models and both of us taking that leap from chatting to making images of their bodies is where the excitement lies."
Take a look at some of Pottinger's raw and captivating images below:
To see more of Pottinger's work, please visit her website.
Images: Anastasia Pottinger/WordPress