Woman Re-Enacts Movie, Gets Arrested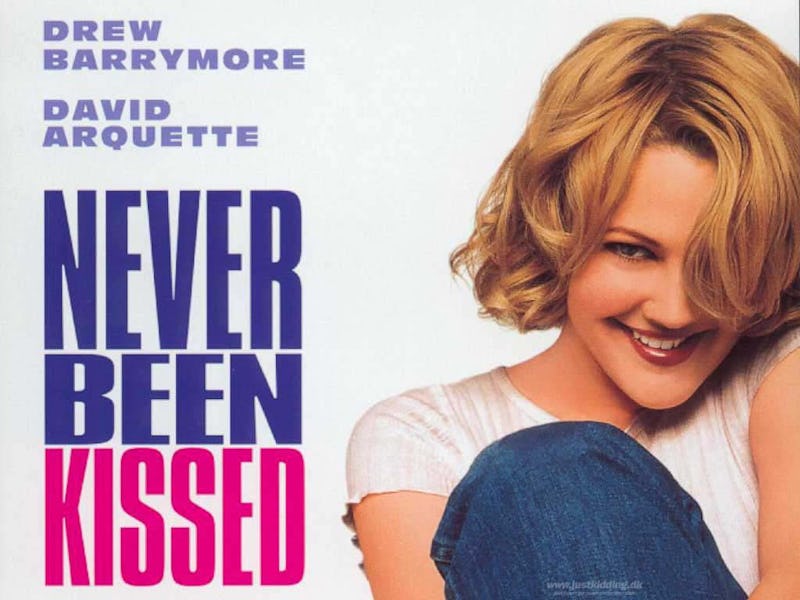 Remember the greatest-ever Drew Barrymore movie? The one in which we all fell in love with Drew all over again? You know, the one where she's a journalist who decides to go undercover as a high school student for a story? Well, it seems that one Texas woman took the plot of Never Been Kissed a bit too seriously. 34-year-old Charity Johnson posed as a 15-year-old high school sophomore at New Life Christian School in Longview, Texas for seven months. She enrolled in October under the name "Charite Stevens," claiming that she had been home-schooled and had no prior transcripts.
Now, before we question how on earth everyone at her school, including administrators and teachers, bought this story, let's take a look at how much Johnson must love Never Been Kissed — because seriously, that's one of the only plausible explanations for this story.
In Never Been Kissed, Drew Barrymore plays reporter Josie Geller, who's never had a real relationship. She's put on assignment to report undercover at the local high school to find out what exactly high school students are up to these days.
No one seems to know why Charity Johnson decided to do the same thing, but come on, it's obvious! She, too, went undercover as a high school student for a story! (Right?) Or maybe she just had a terrible high school experience and wanted to re-do it.
Whatever the reasoning, one question still prevails: How did both her guardian — a woman named Tamica Lincoln who invited Johnson into her home after Johnson told her she needed a place to stay — and school administrators believe that she was only 15 years old? The principal of New Life Christian Academy, Stuart Newlin, was even the one who filled out her enrollment papers, and her guardian was the one who lived with her and supported her every. single. day. What even?
"She acted like a 15, 16-year-old. She was an attentive student, respectful, did her homework," Stuart Newlin told the Associated Press. "The why? Nobody seems to know why."
Clearly, Newlin isn't a huge Drew Barrymore fan.
Charity Johnson was arrested Tuesday, after telling officers that her name was "Charite Stevens" and that she was born in November 1997, according to the AP. So, it doesn't seem like Charity will have the same happy ending as our friend Drew...
Images: Fox 2000 Productions