Who's The Actor Who Plays Gor-Don?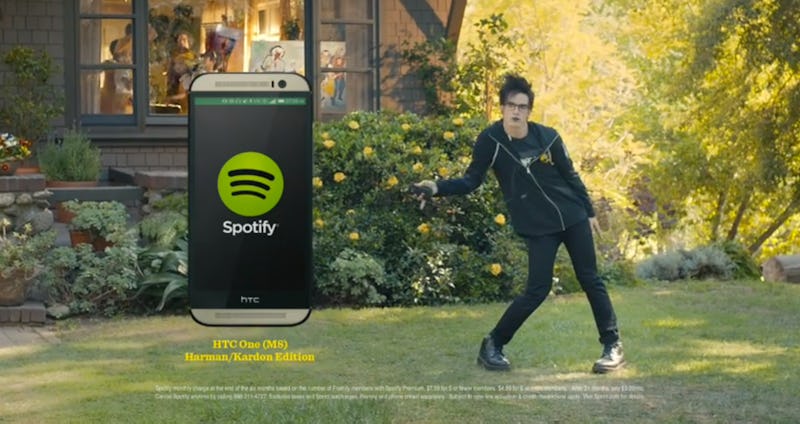 What's the haps with everybody's favorite kooky framily? If you guessed "something kooky," you guessed correctly. In a new Sprint TV commercial, the Frobinsons dance it out. Of course they do. Gotta love those Frobinsons. At the top of the ad, Zack asks Chuck to "kick the beat," Chuck obliges, and "Music Is Life" by Elliphant pours from a Harman/Kardon speaker. The Frobinsons assemble. Hamster Dad raises the roof with his hamster paws. Heidi and her friends break out some choreography. Grandpa gets his groove on. Even gloomy Gordon, oh, excuse me, Gor-Don, gets in on the rug cutting fun. He may dance alone, but his commitment to pop 'n' lock writhing says one thing: he is a part of the framily. Oh, Gor-Don. You spooky gem! What'll you do ne—hold up. I must know who is behind those fantastic moves. Who plays Gor-Don? [Cue web search montage] Aha! The answer: Justin Michael. (Thanks, Yahoo Answers. You always have my back.)
Michael is an actor/improviser/writer based out of Los Angeles. Gor-Don may be a sulky guy, but Michael is all about the jokes: He regularly performs at the Upright Citizens Brigade theater, co-created the stop-motion animated web series Friendship All-Stars, and co-hosts the Before You Were Funny podcast. Before You Were Funny is just delightful: Comedians unearth old, awesomely terrible scripts. They perform the old, awesomely terrible scripts. Hilarity ensues. If Gor-Don were to listen to it, I'm sure even he'd crack a smile.
Watch Hot Topic personified get down with his bad (sad?) self:
Image: Sprint/YouTube