5 Schools The Zuckerbergs Should Donate To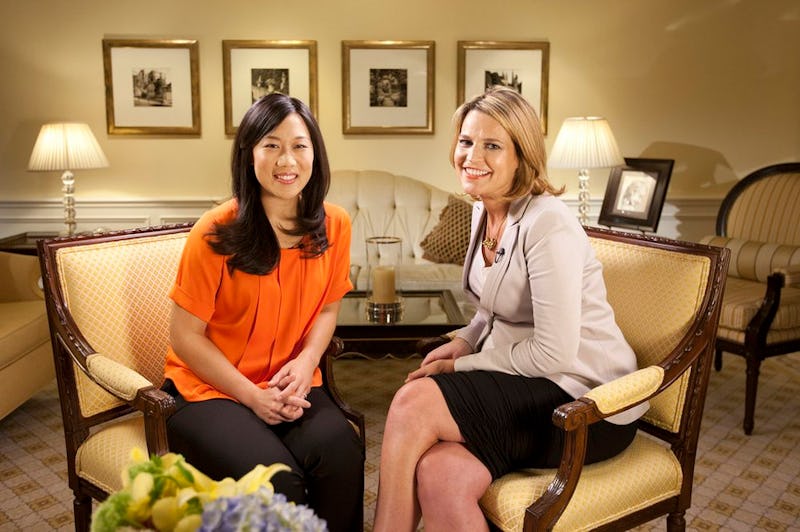 Facebook CEO Mark Zuckerberg and his wife, Priscilla Chan, topped the list of 2013's most charitable philanthropists, and they're not slowing down in 2014. After donating a whopping $992.2 million to the Silicon Valley Community Foundation last year, Zuckerberg and Chan have pledged to donate $120 million to public schools near their home in San Francisco's Bay Area. The donation will be distributed through their foundation, Startup: Education, which is dedicated to improving public education in the US through investing in technology and other resources for the classroom.
Chan sat down with Today's Savannah Guthrie for her first-ever TV interview to discuss their latest pledge and what they hope to achieve. In the interview, she talked about the contrast between Palo Alto's solid education system and its neighboring schools. "Right next door, actually within walking distance of our home, is East Palo Alto that has a K-8 system that has a lot of unmet needs that the public school district is struggling to make up the difference for at this time," Chan told Guthrie. "We want to continue to be involved in helping improve equality for all our local kids."
This isn't the first time the tech billionaire has made a donation of this magnitude via Startup: Education. In 2010, Zuckerberg donated $100 million to improve public education in Newark, N.J., through the foundation. Since then, it's emerged that the impact the money has had on the city has been modest at best.
Naturally, the charitable couple is facing the same concern with their latest pledge. When asked about Newark, Chan told Guthrie that she considers these donations "long-term bets that need a number of years to pan out. We've seen and learned how important it is to listen to the community and really get a sense of what they need and want, and it's a long journey."
Zuckerberg and Chan's commitment to improving public education and the community at large could potentially make a nationwide impact, if they continue on their philanthropic path. Since the couple have showed no signs of slowing down, perhaps Zuckerberg and Chan can pledge to donate to one of these districts next...
1. Santa Maria Independent School District, Santa Maria, Texas
The median household income in Santa Maria is $17,576, and only 6 percent of school funding comes from local sources. Only 4.5 percent of the district's adults have bachelor's degrees.
2. Lee County Public Schools, Lee County, Virginia
Rural Lee County is one of the poorest communities in the state, and over 30 percent of school-aged children in the county are living below the poverty line.
3. La Joya Independent School District, Mission to Sullivan City, Texas
This district includes several small towns on the Texas-Mexican border. Despite serving some of the poorest communities in Texas, according to the US Census Bureau, it's also one of the fastest-growing school districts in Texas, adding about 1,400 students each academic year.
4. Barbourville Independent School District, Kentucky
The median household income in this school district is just $16, 607, with an estimated one-third of households living well below the poverty line. Despite the fact that 62% of the student body is "economically disadvantaged," Barbourville students scored higher than state averages on standardized tests in 2012.
5. Dupree School District 64-2, South Dakota
Located in Ziebach County, which was the poorest county in America as of December 2010, Dupree School District has just three schools, with less than 300 students enrolled in total. Sixty-two percent of the county lives below the poverty line, and almost half of the population are under 18.
Images: Elliott Brown/Flickr, Jenni C/Flickr, Wikipedia, Robert Couse-Baker/Flickr, US Department of Education/Flickr, Today Show