America Didn't Go To the Movies This Weekend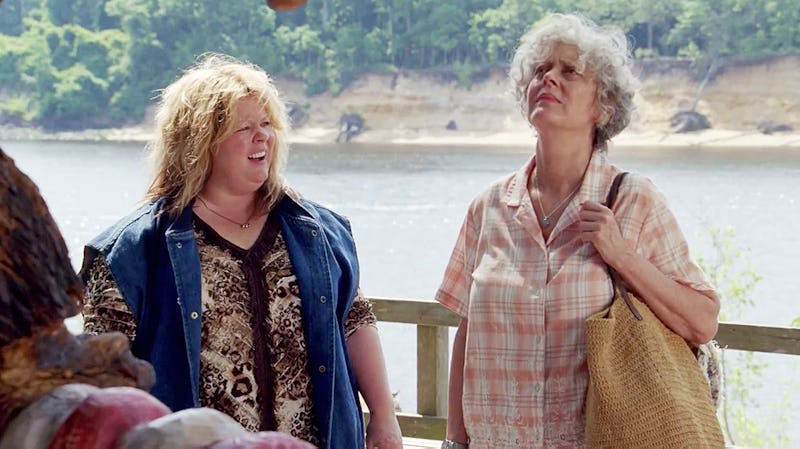 In some grand scheme of irony, one big thing seems to have failed this July 4: American capitalism as expressed through our dependence on Hollywood. No one went to the movies, you guys! The July 4 box office was the worst it's been in recent memory. Maybe it was just because everyone already went to see Transformers last weekend?
The top two "winners" this weekend were Transformers: Age Of Extinction and the Melissa McCarthy vehicle Tammy. The former brought in $36.4 million this weekend, which is a tad bit less than the $100 million the alien robot dinosaurs brought in in North America last weekend. Tammy, for its part, brought in $21.17 million this weekend, with Deliver Us From Evil coming in third at $9.5 million.
Considering the U.S. box office weekend brought in only about $130 million overall — and comparing that with last weekend's whipping $300 million Transformers box office from last weekend, $100 million of which came from North America — it seems people just weren't feeling the movies this Independence Day. Variety estimates that if things continue at this rate going into Monday this could be the worst Independence Day weekend box office in a decade.
That makes some sense: The U.S. has but a handful of holidays that are culturally synonymous with hanging out outside with family and friends, and July 4 is one of the big ones. Still, according to Variety last year's July 4 box office brought in about $100 million more than this year's did. As Forbes noted, the movies weren't as gigantic as usual for the weekend, either, so that likely contributed. Or maybe we all just needed a break?
Image: Warner Bros.