'True Detective' Season 2 Needs One of These 'FNL' Ladies to Take the Lead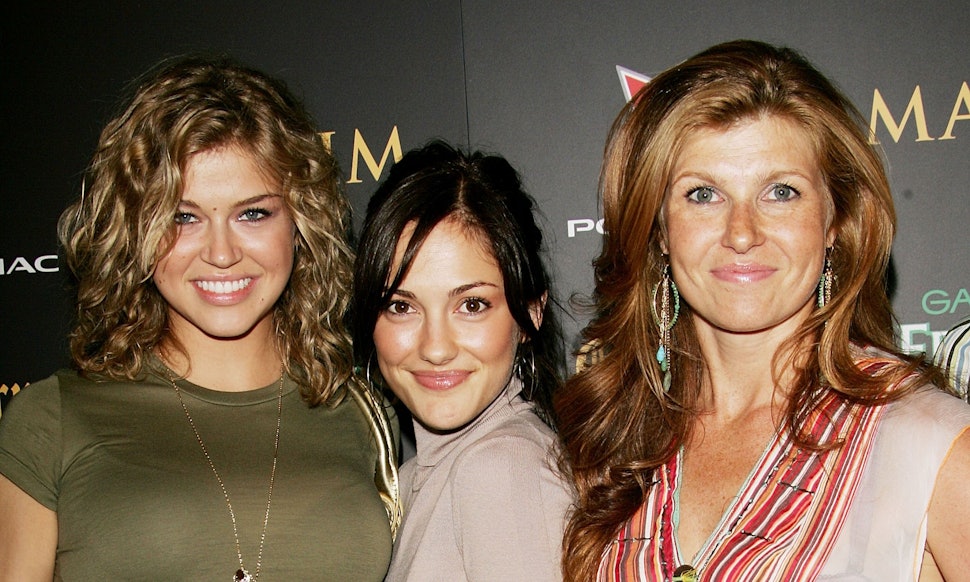 Evan Agostini/Getty Images Entertainment/Getty Images
There's been big news in the True Detective realm over the past few days: The show's second season was announced to feature not two but four leads. Friday, it was rumored that one of those leads might be Friday Night Light 's Taylor Kitsch.
Kitsch, if he lands the gig, will obviously not be playing Tim Riggins. But that won't stop me from digging into his FNL origins and brainstorming who could join him in his True Detective ventures. That show needs some ladies — so here are some options.
Connie Britton
Her hair is magic. She is magic. It would be magic. And can you imagine if Mrs. Coach and Riggins hooked up???
Adrianne Palicki
Palicki is way (way) overdue for a breakout role.
Stacey Oristano
Mindy Collette never really got her due.
Image: NBC
Jurnee Smollett-Bell
Much like Adrianne Palicki, I would like it if Smollett-Bell were in approximately 150 percent more things.
Aimee Teegarden
Remember that episode where Riggins lived with the Taylors? Teegarden and Kitsch work well together. Let's get them on the same show again.
Lorraine Toussaint
She had a pretty small role — she played Bird Merriweather, Jess's aunt — but after showing us her chops in Season 2 of Orange Is the New Black she seems like she'd fit in on any show.
Dora Madison Burge
The former Becky Sproles could play, like, someone's niece or something, at the very least.
Minka Kelly
She's been circling around plenty of shows — that Charlie's Angels reboot, Parenthood, Almost Human — but a jump to HBO might do Kelly some good.