These Sunglasses Are Unbreakable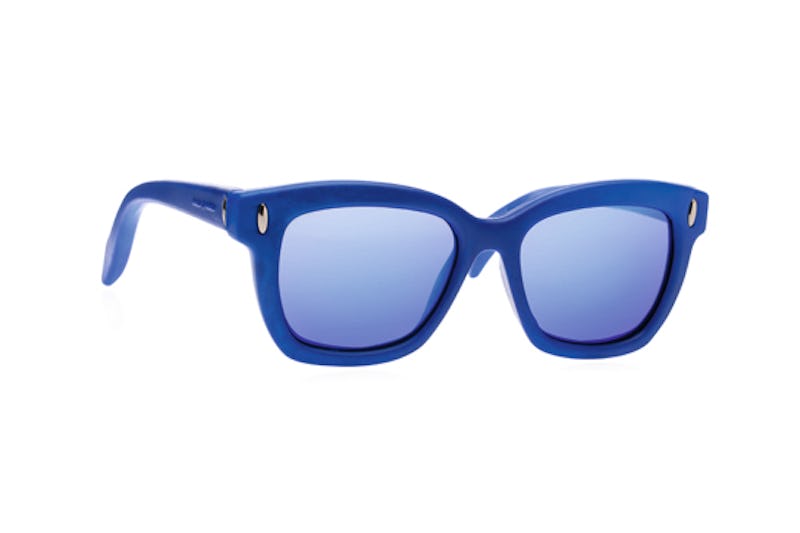 For glasses wearers, the threat of accidentally snapping off one of the legs is always imminent. That threat is especially high with sunglasses, since we're constantly taking them on and off throughout the day. Enter Italia Independent, a brand that seeks to save you from this particular drama with a new design. The I-Ultra is made of rubber and is therefore nearly impossible to break. Oh yeah, and they look like Wayfarers.
According to the product description, the I-Ultra is unbreakable, meaning you can twist and bend your sunglasses every which way without them snapping, plus they float in water so you never have to be afraid to wear glasses while yachting (do people still go yachting?) again. This is all thanks to a mysterious material called XL-EXTRALIGHT ®, which seems like it's basically rubber. But, like, awesome rubber that allows you to have indestructible sunglasses cute enough for a fashion blogger and tough enough for Superman. I'm certainly not going to complain.
I-Ultras are available in an array of badass colors, such as fuchsia with violet mirrored lenses and aqua with green mirrored lenses (and black, if you're Classic with a capital "c") for $167 a pair. You can find Italia Independent products at Bergdorf Goodman, Intermix, Barneys, Scoop, and online at italiaindependent.com.
Images: Italia Independent