Teen Pilot Dies While Trying To Break Record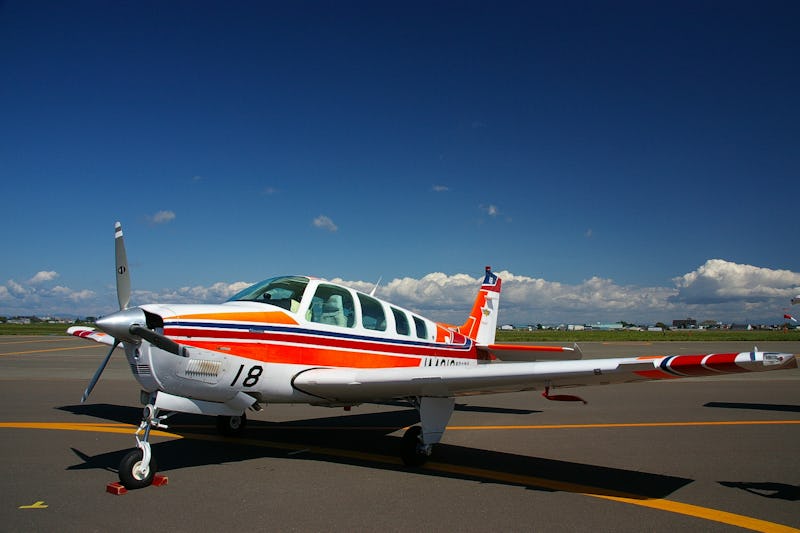 On Tuesday, 17-year-old Haris Suleman, a pilot trying to break a world record, died when his plane crashed into the ocean off of the coast of American Samoa. Haris' body was recovered from the crash, but his father and fellow pilot, Babar Suleman, is still missing. According to CNN, the plane went down about 23 miles off of the island of Pago Pago, the capital of American Samoa, en route to Honolulu.
With the flight, Haris hoped to become the youngest pilot to make it around the world in a single-passenger plane, all done in a 30-day trip. Though Haris had flown with his father since he was 8, he had just received his pilot license in June. The duo was using the trip, done in a Beechcraft Bonanza A36 purchased by Babar, to raise money for Citizens Foundation, a charity that builds schools in Babar's native country Pakistan.
The American Coast Guard was alerted that a plane with two passengers on board had gone down at 9:55 p.m. Tuesday night. The cause of the crash is currently unknown, but is under investigation by The National Transportation Safety Board.
The Sulemans were set to arrive back home in Indiana on Saturday, and had been gone since June 19, according to Haris' Twitter account dedicated to the journey. Until Babar is found, his family remains hopeful that the experienced pilot, who had trained for water landings, survived the crash.
"We're hoping my dad is alive and well, and we're going to keep praying until we have a definitive answer," Haris' sister Hiba Suleman told CNN. Of her brother, she said: "He was doing something that he loved. He was doing something adventurous."
Haris also had a personal Twitter account, where he kept friends updated on his progress.
Image: 100yen/Wikimedia Commons