Wait Until You See What He Looked Like as a Teen
Zac Posen is having a very revealing week! First, we learned a ton about the designer during his Reddit "AMA" session and now, thanks to Seth Meyers, we have a photo of Zac Posen as a teen. It. Is. Glorious.
The recently appointed creative director of Brooks Brothers sat down with the Late Night with Seth Meyers host for a little chat, during which Meyers pulled out a photo of Posen all dressed up for a day of high school. And I mean all dressed up. In a gold brocade jacket trimmed with fuchsia and matching paints that Jason Schwartzman might have worn in Sofia Coppola's Marie Antoinette.
Apparently this wasn't the only colorful outfit Zac Posen liked to sport in his teens. "I would wear capes," Posen told Seth Meyers. "I made myself this fake-fur Yeti jalabba caftan thing." Fab-u-lous at a young age. He was clearly born to be a master of the red carpet.
Another fun fact about Posen's adolescence? He was in charge of escorting a young Lena Dunham to the high school they both attended! The writer/director/actress/author is still a fan of Posen's designs, so it's especially cute to imagine the two of them as friends back in the day.
I told you this was amazing. Don't you wish you could go back in time and hang out in SoHo with a brilliantly dressed Zac Posen and then grow up to wear his dresses to movie premieres? I wouldn't hate it. Check out the rest of his interview with Seth Meyers below.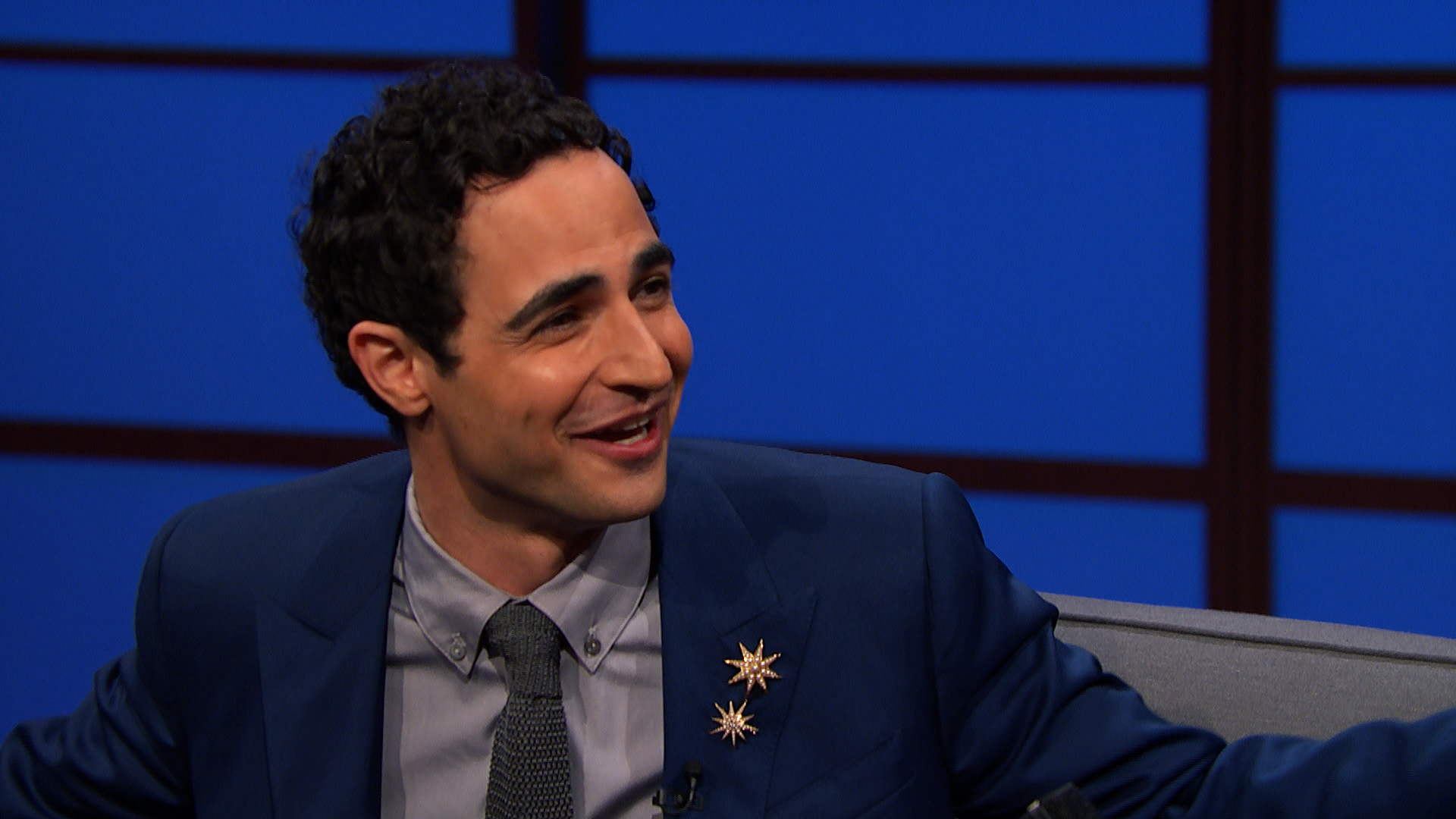 Image: Late Night with Seth Meyers