175 Dead in Chinese Earthquake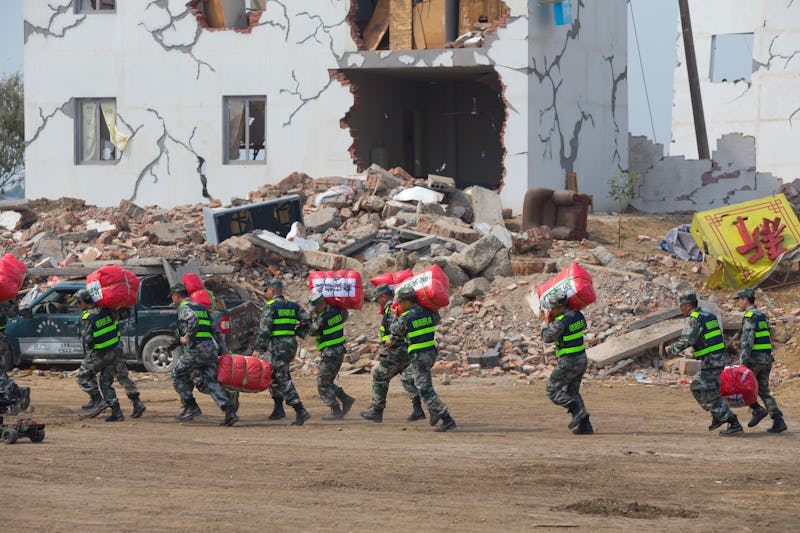 VCG/Getty Images News/Getty Images
At least 175 people are dead after an earthquake struck Yunnan Province in southwestern China on Saturday. Another 1400 were injured, and the death toll is still rising as residents and rescue workers continue to search for both survivors and bodies amid the rubble. At least 181 people have been reported as missing. Xinhua News Agency, China's official media source, reported that the epicenter was near the town of Wenping, which sits in a remote area of the province. One resident, Ma Liya, told Xinhua that the quake left her town looking like a "battlefield after bombardment."
The earthquake originated at a depth of about 6 miles, according to the U.S. Geological Survey, which tracks and keeps records of earthquakes worldwide. There are varying reports on its strength, but it was somewhere between magnitude 6.1 and 6.5 and was felt in the two neighboring provinces of Sichuan and Guizhou. At that magnitude, even well-built structures are prone to damage, and as the area where the earthquake was felt is mountainous and rural, its buildings are more prone to damage. Many structures are old or are simply not reinforced, and many, including a school, collapsed in the quake. About 12,000 homes were completely destroyed, and another 30,000 sustained some kind of damage. CCTV, China's state television network, reported that the disaster was the strongest earthquake to hit the province in 14 years.
"It's so terrible," Ma told Xinhua. "The aftermath is much much worse than what happened after the quake two years ago." That earthquake, which struck in September 2012, killed 81 people and injured another 821. A far deadlier quake struck Yunnan in 1970 and killed 15,000 people. More recently, the neighboring province of Sichuan was struck in 2008 by tremors that left 90,000 dead, injured, or missing.
Although troops and relief workers have been sent in, coordination has proven difficult as electricity and phone lines have been cut off. Complicating efforts further, sustained rain in the region has caused recent landslides that have made roads even more difficult to use than they were already in the quake's aftermath. More heavy rain is expected in the coming days, but rescue efforts have continued. The Chinese government, in addition to dispatching rescue workers, has sent thousands of tents, beds, coats, and quilts to the region. The Red Cross branches of China and multiple neighboring provinces have also sent supplies.
Image: China.org.cn/Twitter