Would You Spend $300 on Lipstick?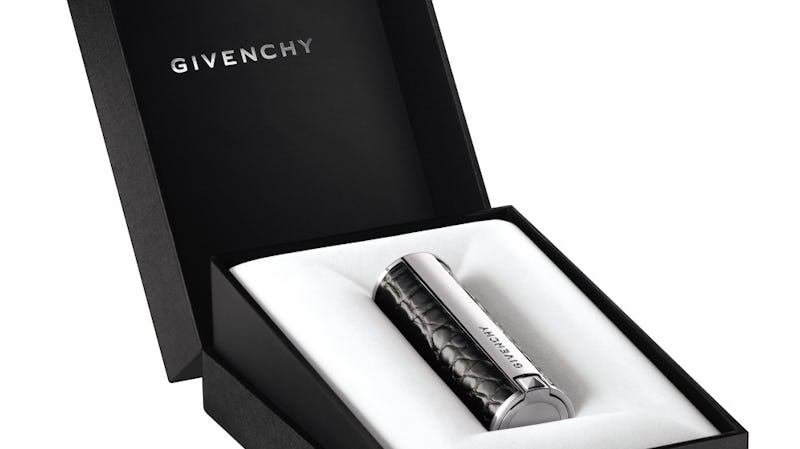 You may not be able to afford Givenchy couture, but at least you can still indulge in the fashion house's luxurious beauty line... that is, until now. You're going to have to shell out a lot more money if you're one of the line's loyal beauty enthusiasts. According to Stylecaster, Givenchy is releasing a $300 lipstick encased in crocodile leather. No, that is not a mistake. Soon, you'll be able to purchase one of their limited edition lipsticks for the same price as a pair of designer booties. Or a small luxury handbag. Or a large portion of your monthly rent.
What makes it so "special" (read: expensive)? Well, first of all, they're only producing 3,000 of them to be sold exclusively at Barney's. They will be each be numbered to prove authentic rarity. Additionally, the classic red shade (No. 306 to be precise) of the Le Rouge lipstick will have a case made out of 100 percent crocodile leather.
If you're familiar with Givenchy's lipstick collection, you know that they pride themselves in packaging and presentation. I once bought an orange shade from their line without really even considering if I'd actually wear it solely because the case, which is made out of real leather, looked soooooo pretty. I couldn't resist! Still, it was only (only?) $36 — a far cry from the upcoming $300 we'll all have to pay for this limited edition Le Rouge.
If you're still interested and feel like it might be a good investment or something, you'll have to wait until mid-October for the release. This might be a good time to start saving.