Dreamworks Dad Turns His Kid Into an Action Star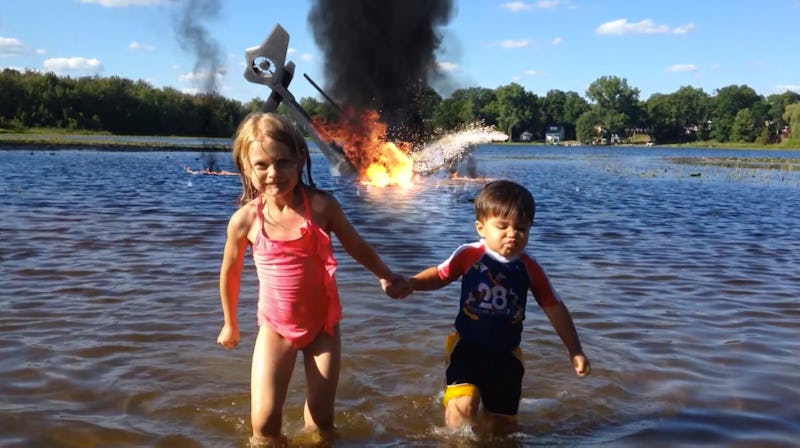 As kids, our imaginations ran wild. Nothing was impossible until responsibilities set in and we slowly began to understand the reality around us. But for James Hashimoto, the youngster can dream up almost anything and his dad will make it happen — sort of. DreamWorks animator Daniel Hashimoto turns his son into Action Movie Kid using special effects, and totally wins the coolest dad of the year award. You might remember the duo's first volume in which James leaps over lava and blows up a toy store aisle. They're back at it again with a whole new slew of action scenes that feel right out of the big screen.
James gets himself into situations that would make even Jason Bourne and Detective John McClane tremble in fear. From narrowly escaping a sinking plane to falling through wormholes, James does it all. And not only does he make it out at the end of the day, but he does it in the most adorable yet badass way ever (I would've never expected see those two words in the same sentence). Personally, my favorite part of the video is when James becomes a driver in the classic video game Mario Kart. I wouldn't want to mess with this kid if I found myself racing against him. Check out the video for yourself below:
The Hashimotos have a bunch of shorter special effects clips that you can watch here. We can only wait to see what Action Movie Kid gets himself into next time.
Images: Action Movie Kid/YouTube