Brad Pitt & Angelina Jolie's Great Collaborations From Making Wine to 'Mr and Mrs. Smith'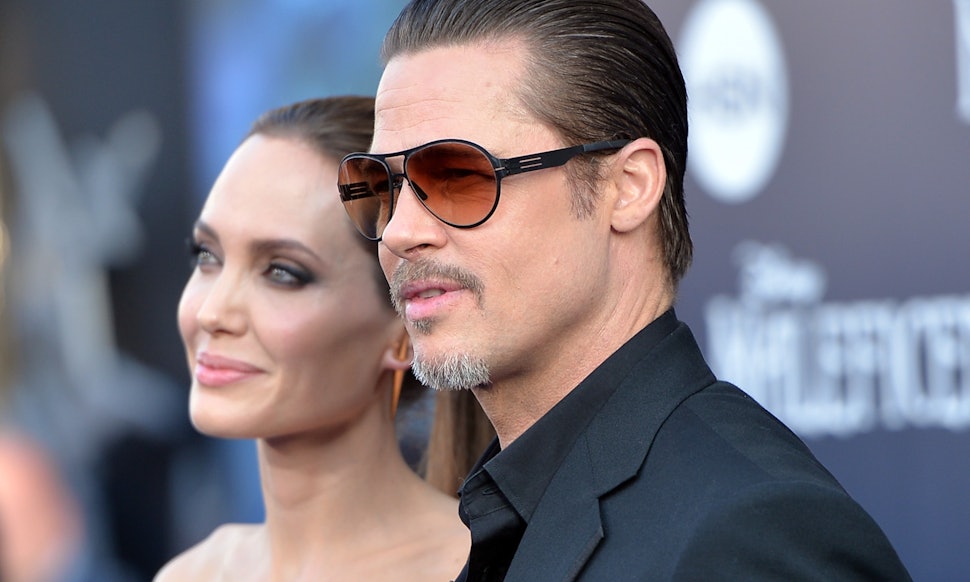 Alberto E. Rodriguez/Getty Images Entertainment/Getty Images
Well, it happened. After nearly a decade of dating, two years of engagement, and endless speculation over the state of their union, Brad Pitt and Angelina Jolie finally got married. The couple said their vows in a private ceremony in France over the weekend, in front of friends and family members that included all six of their children.
While Pitt and Jolie have certainly not shied away from commitment over their time together, raising a family and professing their love, marriage is certainly a huge step. Yet although this latest change may be the biggest bond between the couple, it's far from their only collaboration; read on for 10 more times Pitt and Jolie created something of their very own.
'Mr. and Mrs. Smith'
Ah, the movie that started it all. The 2005 action film was the film that brought Pitt and Jolie together, and what it lacked in intelligence, it made up for in the two actors' chemistry. Propelled by rumors of the stars' romance, Smith made nearly $450 million at the box office.
Image: 20th Century Fox
Their Kids
'By the Sea'
Lots of Houses
Like, a lot of them. There's their home in L.A., their home in France (where they got married), their home in Italy, their home in New Orleans, their home in New York, their home in Malibu… the list goes on.
Image: Getty Images
'A Mighty Heart'
Pitt co-produced the 2007 drama about the kidnapping of journalist Daniel Pearl and the efforts of his wife, Mariane (Jolie, in a role that earned her an Oscar nomination) to bring him home.
Image: Paramount Village
Their Wine Company
In 2012, the couple released Chateau Miraval Rosé, a wine that was later voted "the best rosé in the world." Unsurprisingly, all 6,000 bottles sold out within five hours.
Image: Wine.com
Their Jewelry Line
The Jolie-Pitt Foundation
The couple have teamed up on philanthropy many times over the years, and the Jolie-Pitt Foundation is their biggest effort. Dedicated to fighting rural poverty and conserving wildlife, the foundation has built schools, saved parks, and developed infrastructure across Cambodia, where Maddox was born.
Image: Getty Images
Major Donations
In addition to their foundation, Pitt and Jolie have donated tens of millions of dollars over the years to different causes, including Darfur refugees, Doctors Without Borders, and same-sex marriage.
Image: Getty Images
Those Love Letters
Last month, Jolie revealed that she and Pitt sent each other love letters while they they worked on films across the globe. "He was supportive from a distance and it was quite romantic in a way," she said, like us commoners would assume anything less. Perfect couple is perfect.
Image: Getty Images