This Is Why Joan Loved Making People Laugh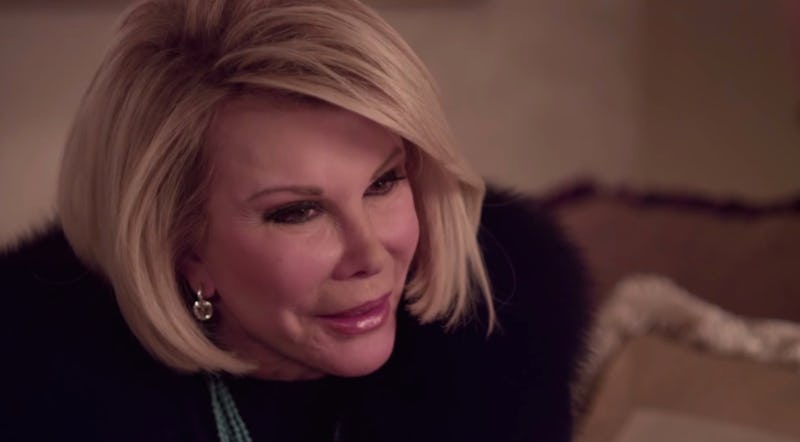 There's no doubt about it: Joan Rivers was truly a legend. The 81-year old comedian, who tragically passed away today at Mount Sinai hospital in NYC following complications from an in-patient throat procedure, lived to make people laugh, and it was apparent in everything she did: From her outrageous quotes to her stand-up routines to every red carpet appearance she covered, Rivers specialized in making people happy, and it was clear she loved every second of it. Above all, Rivers looked at her career as a calling, and there's so denying that with her passing, the world has forever lost some of its brightness.
Rivers gave no better explanation of this than in a 2011 episode of Louie, in which she guest-starred for a brief scene. She's discussing fame with series star and creator Louis C.K., who has had some problems performing his own stand-up set at the same Atlantic City hotel, and the quote about her career, and why she did what she did so well, is unparalleled:
"I wish I could tell you it gets better, but it doesn't get better. You get better. You think it's easy? I've gone up, I've gone down, I've been bankrupt, I've been broke — but you do it. And you do it because we love it more than anything else," she tells Louis C.K. in the poignant scene. "You want a real job, honey? There are a million things you can do. But what we do is not a job...it sounds so stupid. What we do...is a calling, my dear. We make people happy. It's a calling."
Watch the scene below.
Image: FX