They Think Joe Will Get Off Easy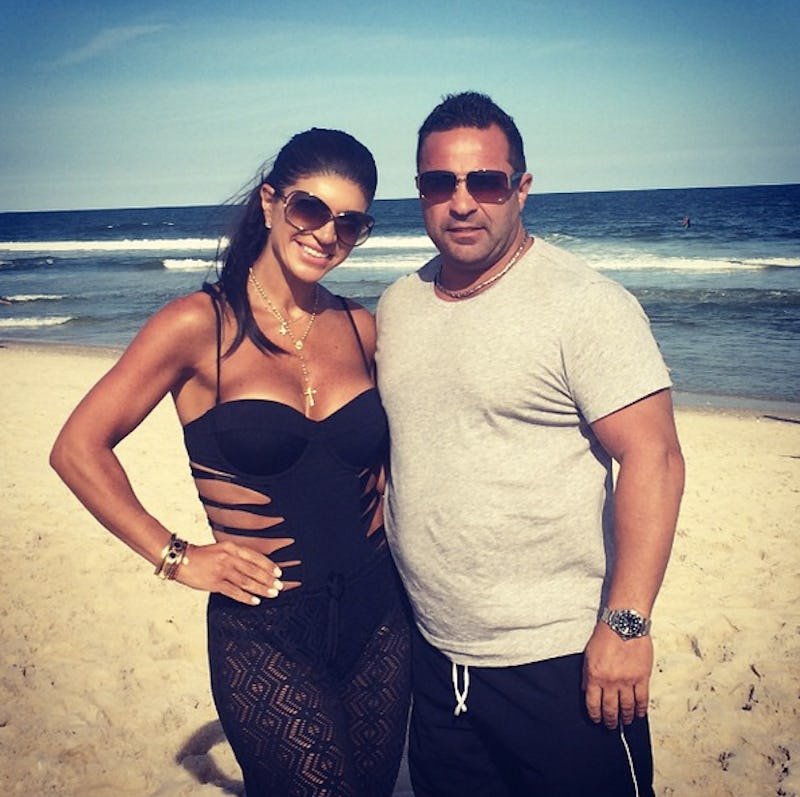 The Giudices, man. Just when you think they've learned. According to a new report, neither Teresa nor Joe Giudice think he'll be deported after their Oct. 3 hearing. As any Real Housewives of New Jersey fan knows, the Giudices are set to appear in court in a few weeks to learn their fate after being charged with around 40 counts of fraud. Jail, for both Teresa and Joe, is a very real possibility, as is deportation for Joe after he serves his time, as he technically isn't a U.S. citizen. But apparently the couple is operating under the strange auspice that that's simply not going to happen.
A source said:
[Friends of Joe and Teresa] are genuinely surprised to hear Joe say he doesn't think he will be deported back to Italy after completing his expected prison sentence. It seemed like a foregone conclusion that Joe would be deported. However, Joe says there are issues with the mortgage fraud charges he pled guilty to that call the deportation into question. It won't be up to the judge if Joe is deported, but instead, will be played out in immigration court.
It's one thing to hope he won't be deported back to Italy, as that would be incredibly sad for their family, but for the Giudices to convince themselves that it isn't an option doesn't seem like a good idea. Of course, if Joe is deported, it won't happen for some time, being that he'll have to go to prison first, but it's probably smart to plan for any and all "what ifs" — especially since they have four young children.
For their daughters' sake, I hope Joe gets to stay in the country. But, also — for their daughters' sake — I think it would be wise to come up with a plan for if he doesn't. Simply assuming he'll escape deportation is a really terrible idea.
Images: Teresa Giudice/Instagram; Getty Images