Who Else Misses This Guy on 'SNL'?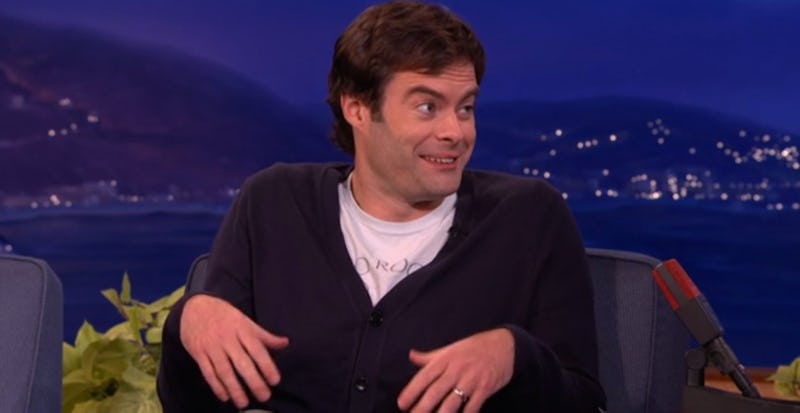 I'm super glad that Bill Hader is building an intriguing and successful film career for himself since leaving Saturday Night Live last year, but man — watching clips like this just really makes me miss the times he was still on SNL. During his appearance on last night's episode of Conan, Bill Hader did some amazing impressions of his former SNL cast members, including Fred Armisen (this one is a perfect impression), Kristen Wiig (who is apparently always cold, something I can relate to — I feel you, girl), and Jason Sudeikis (who likes his gum).
It's, of course, important for actors and comedians alike to move on in their careers to bigger and better things — case-in-point, Tina Fey and Amy Poehler, who both left SNL for some of the best comedy shows in NBC's history — but man, Hader's knack for improv and impressions is almost godly. And with SNL losing basically all of its seasoned players, it's hard not to think that the show could probably use him right about now.
Since that's not going to happen, though, I suppose we'll all have to settle for this clip. Check it out in all its glory below.
Image: TeamCoco