9 Times Miley Cyrus Dressed Like a Resident of 'Sesame Street'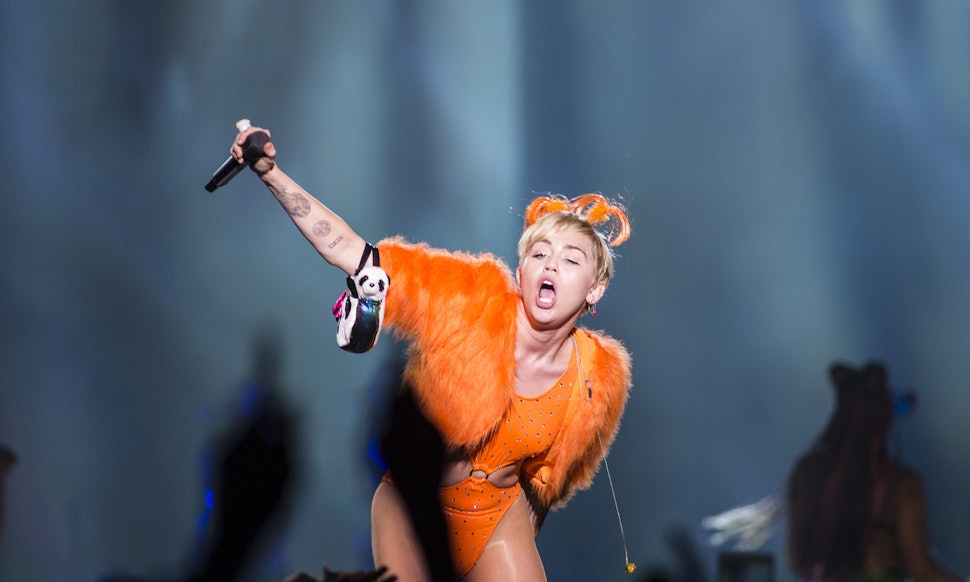 Raphael Dias/Getty Images Entertainment/Getty Images
Miley Cyrus is known for her wild style, but I have a feeling that she may be inspired by things that are far more kid-friendly than her own concerts are. I tracked down some photos of Miley looking most like the characters from a certain children's show, and the results are kind of astounding — who knew she watched so much PBS? Check out these 9 photos of Miley looking exactly like characters on Sesame Street.
Images: Getty Images (10); PBS (9)
Miley
Did Miley steal this look from a Sesame Street character?
Zoe
This young monster clearly inspired Ms. Cyrus.
Miley
Miley sprouted wings for her concert, which remind me a lot of…
Big Bird
The leader of the Sesame Street crew has similar feathers to his pop star friend.
Miley
This red number makes Miley look a little bit like…
Elmo
Both look ravishing in red.
Miley
The snarl, the green outfit… looks like she's channeling this Sesame Street resident.
Oscar the Grouch
Unfortunately, that's not money covering Oscar. (And I have no idea what it actually is.)
Miley
The fuzzy pink outfit definitely reminds us of…
Abby
Miley
This silver number isn't reminiscent of a "who" as much as a "what."
Oscar's Trash Can
Miley looks just like the Grouch's home.
Miley
Miley looks like a winged friend from the Sesame Street universe.
Hoots the Owl
Their wings are nearly identical.
Miley
Think she styled this do after this character?
Bert
Bert and Miley could share hair gel.
Miley
Miley's famous smile reminds us a little bit of…
Count Dracula
Thankfully, Miley doesn't boast fangs.