Columnist Goes Topless To Prove A Point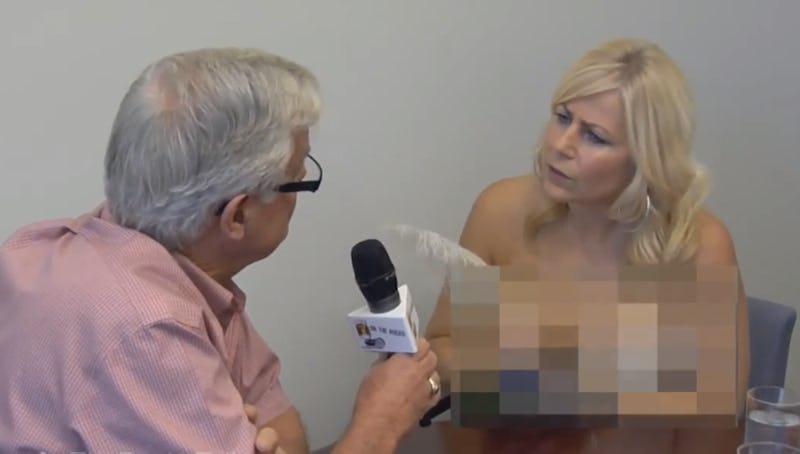 More toplessness in the news! This time, a Canadian newspaper columnist is drawing criticism for baring her breasts while asking the question if it's okay to bare her breasts. Lori Welbourne, a writer and radio show host, exposed her breasts while asking Walter Gray (the mayor of Kelowna, British Columbia) if she would be arrested if she were to be topless on the street.
During the interview, Welbourne handed the microphone to Gray, undid her halter top, and said "It's really hot in here." Ha! I love it. Gray looked confused but actually didn't miss a beat, saying he thought that someone on the street might call the police if they were to see a topless woman, but that it's not actually illegal. It's worth watching the video below; Although Welbourne isn't necessarily doing anything super radical (or illegal!), it's fascinating to watch the interview, how Welbourne casually undoes her top while sitting fairly closely to Gray. They're in close quarters, and she tests him in a powerful way.
Welbourne then penned a column where she wrote about toplessness, and her experience with the mayor, in honor of Go Topless Day (which fell on August 26th). She wrote:
Not because I have any desire or intention of baring my breasts in public. I don't. But I do appreciate knowing that I could legally do it if I wanted to. In some countries women would be stoned to death for such a "crime." I am eternally grateful to be living here, and not there.
Again, I love it. She makes a great point, no?