One Of Robin Williams' Last Films Has A Trailer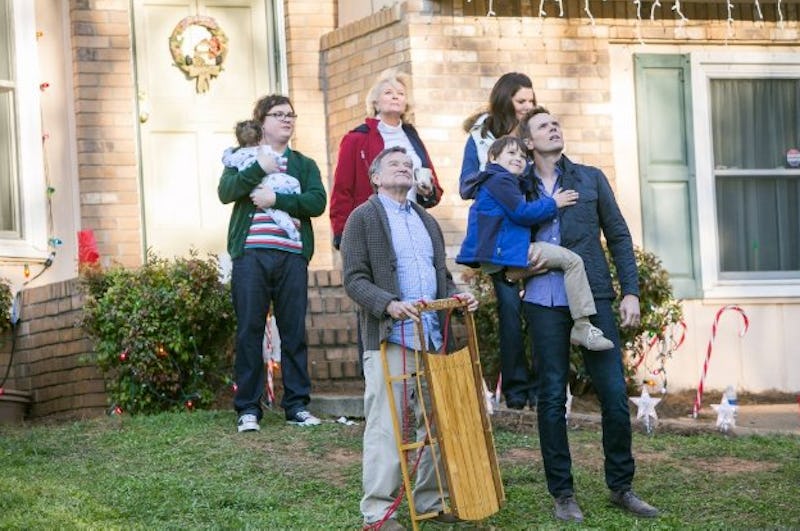 The Christmas comedy A Merry Friggin' Christmas likely didn't expect to carry as much weight as it undoubtedly will when released for the holidays. But here it is: The first of Robin Williams' last films officially has a trailer, courtesy of ET. It seems to be a classic holiday romp, heavily featuring Williams and Joel McHale's father-son bickering.
A Merry Friggin' Christmas, which also stars Gilmore Girls and Parenthood star Lauren Graham, centers on the relationship between McHale's Boyd and his father, Williams' Mitch. It's not exactly a harmonious one. When Graham and McHale realize that they left all of their kids' Chirstmas presents back home in Chicago, Williams and McHales' characters set off together on a quest to save Christmas.
Williams currently has three films listed as being in post-production on IMDb: Absolutely Anything, Night At the Museum: Secret of the Tomb, and A Merry Friggin' Christmas. There's always a certain air that drops over films released after the death of a star, but there's something comforting about this one being such a traditional holiday movie. We pretty much know what to expect from the plot, and the cast is pretty damn great — Jeffrey Tambor, Candice Bergen, and Oliver Platt as a drunk Santa! It's a joy to see Williams on the screen with these people.
Images: Phase 4 Films