He Lost His 'Voice' Battle But It Was a Good Thing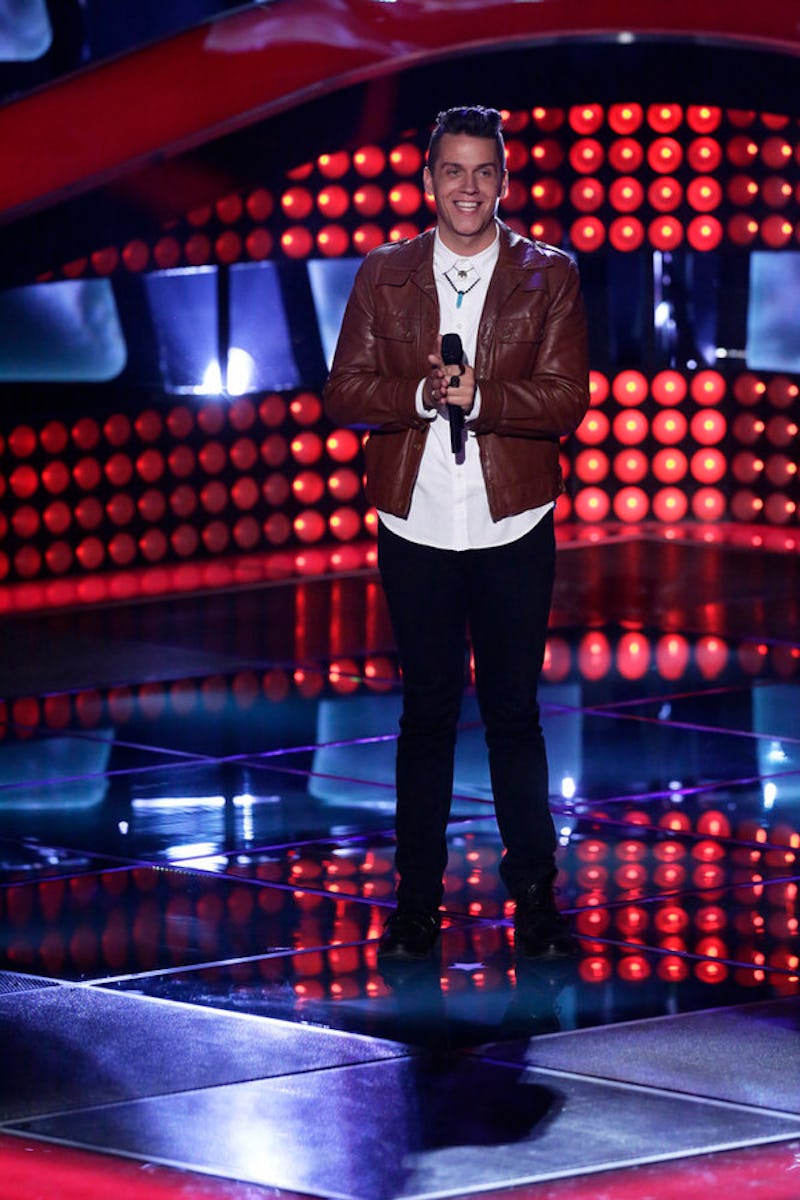 What happens when you challenge two male vocalists to sing the nonexistent "Aretha Franklin Version" of Paul McCartney "Maybe I'm Amazed" on "The Voice"? You get the most intense — and incredible — battle round this show has ever seen. Both Voice contestant Griffin (who goes by his last name, his first name is Daniel) and seasoned performer Luke Wade brought the soul and power needed to properly deliver that song. The two had me completely torn, but Griffin's crazy-high falsetto had me thinking he would take the win. But Pharrell knows best and chose Luke Wade as the winner, which was the best choice for his team. Griffin was then stolen by Blake Shelton, which is the best thing that could have happened to the performer in this competition.
Pharrell, the coaches, and the rest of America knew whoever lost the battle would be stolen, which is why choosing Wade over Griffin was okay. I'm confused why Gwen Stefani would even press her about, since country is not in wheelhouse at all. Sometimes I think she just presses her button for fun. But anyway — the battle was barely a battle, and Griffin went where he should've been the whole time.
Griffin has a country-style to his voice, he even moved to Nashville to work towards a career in country music. He even has the style to go with it. Shelton can teach Griffin what he needs to know about excelling in the country music scene. Let's hope the coach does something with that falsetto, because that is one thing the country genre has a lack of and would give Griffin some major pull in the industry.
Image: Paul Drinkwater/NBC