Watch Claire Danes Explain Diagrams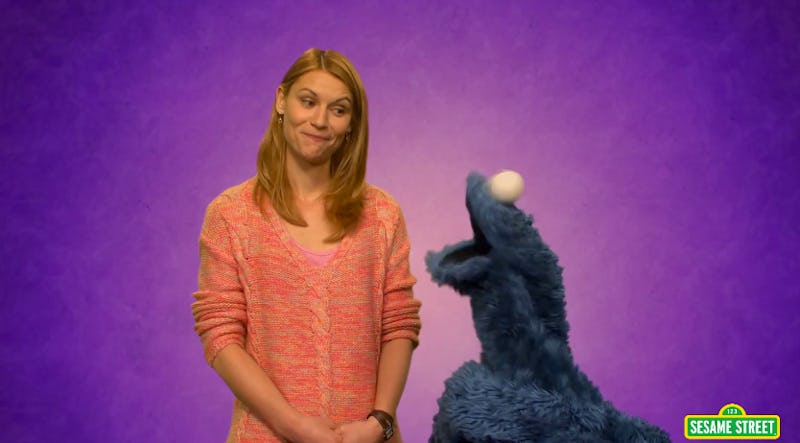 There are some educational experiences you never forget, but I can say with complete confidence that I have 100 percent the first time I came to understand what a diagram is. Still, it's...gotta happen sometime, I guess? To help that along for today's young'uns we have Claire Danes, who went on Sesame Street to hang with our favorite cookie-obsessed monster and explain that very thing to kids.
Danes brought along a few diagrams to share with the class, and it straight-up blew Cookie Monster's mind. This reaction tripled when she brought out a diagram of a cookie — a food that arguably doesn't need much diagraming, but it was an effort appreciated by all nonetheless.
Ironically, Danes' guest appearance on Sesame Street is in part to promote the fourth season of Homeland to all those parents watching Sesame with their kids. Considering Homeland just premiered on Showtime and features Danes' character Carrie Mathison being pretty actively terrible with children. It makes sense to try to counteract that with some good old fashioned Cookie Monster bonding.
Now if only Sesame Street would get real into Homeland and do a parody of the show, I'm sure that would be quite a moment to watch for.
Image: PBS